The recovery of the active mainline jet passenger fleet is strengthening as the number of aircraft in storage worldwide has now dropped below that of those that are flying for the first time since March. However, observers caution that this is only one metric of a multi-faceted recovery, with load-factor and utilisation levels still unrepresentative of the pre-coronavirus status.
Analysis of Cirium fleets data reveals that at the turn of the year the world's airlines had some 20,200 Airbus and Boeing passenger jets in active service (with some 1,800 more in storage). The size of this fleet plummeted during the first quarter, reaching a low of just 7,400 passenger airliners in the middle of April, before beginning a gradual rise.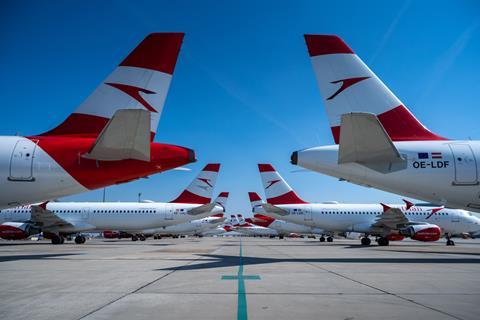 At its peak in mid-April, over 14,500 (two-thirds) of the global mainline passenger jet fleet were in storage. European carriers have been among the hardest hit, with their active fleet declining to less than a fifth of the pre-virus level at its lowest point.
The active passenger aircraft fleet moved back above the 10,000-aircraft mark at the beginning of June and has now reached almost 11,500 aircraft. The stored fleet is now just below 10,500 aircraft.
Greeting the active fleet development as good sign, Rob Morris, global head of consultancy at Ascend by Cirium, cautions that other operational metrics must be considered.
"While the recovery of the active fleet is a positive development, the average daily utilisation for those aircraft that are back in service is still more than 35% down over the start of 2019," says Morris.
The fleet recovery so far has been driven by the Asia-Pacific airlines, who had been impacted first by the pandemic so were at the forefront of the recovery, with almost 75% of the region's fleet now flying. In North America, the active/stored split is roughly 50/50 but Europe is still lagging. Even by mid-June, two-thirds of the region's 5,500 mainline passenger aircraft were still stored, according to Cirium.