Air Lease executive chairman Steven Udvar-Hazy has expressed confidence that the large numbers of aircraft ordered by lessors prior to the pandemic will be required by airlines despite the crisis.
During a presentation at the Airline Economics Growth Frontiers London conference on 20 September, he acknowledged that a recovery in air traffic to pre-crisis levels will take longer than many anticipated amid the pandemic's first wave in 2020. And he predicts that the recovery will be "turbulent" because of likely new virus strains, differences in international vaccination programmes, and lack of governmental co-ordination of travel restrictions.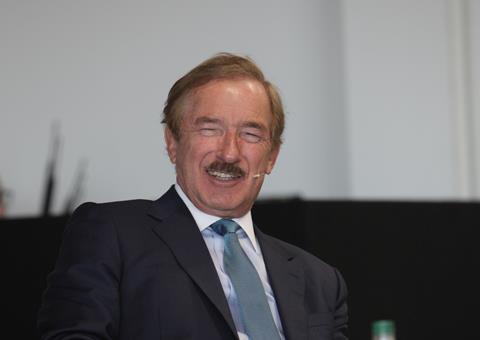 However, Udvar-Hazy says he doesn't see the downturn as having created "huge quantities of undesirable aircraft" in lessors' orderbooks.
He thinks that when airlines placed swathes of their fleets in storage in 2020, they included "a lot of aircraft" that should have been replaced in 2017-2019, but were kept in service as "surplus" assets because of the prosperous market conditions at that time.
Many of these aircraft will now need replacement, he suggests.
He sees sources of new aircraft demand coming from start-up carriers entering the market after the upheaval of the crisis. Current assets will leave the passenger fleet to be converted as freighters. Other airlines will need new aircraft to re-gauge their fleet for the post-Covid market environment.
Reduced output from aircraft manufacturers as a result of the crisis – and, in Boeing's case, suspension of 787 deliveries amid manufacturing issues – are a key factor in Udvar-Hazy's confidence of sustained demand for aircraft in lessors' orderbooks.
Perhaps unsurprisingly, Udvar-Hazy says Air Lease is not encouraging aircraft manufacturers to ramp up production rates because the lessor believes that the pandemic has had an impact on suppliers and their ability to keep pace with the airframers' plans.
He notes that production plans will be determined by the "weakest" participants in the supply chains, and says that it will take "a long time" before aviation companies have regained pre-crisis production capacity – both in terms of manufacturing new equipment and supporting in-service aircraft.
Increased environmental pressure will be another key reason for airlines to replace aircraft with new equipment. As governments will likely increase environmental regulations, restrictions and charges, Udvar-Hazy says airlines have "no alternative" to modernising their fleets.