AerCap has disclosed an agreement to provide Pakistani start-up carrier AirSial with three used Airbus A320s.
The A320s will become AirSial's first aircraft upon delivery in the second quarter of 2020.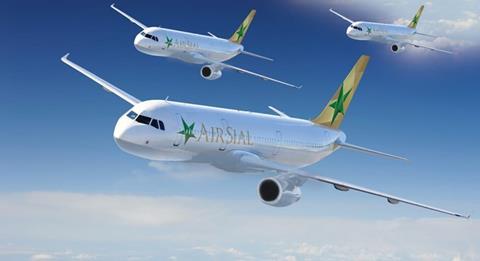 AerCap is described by its chief executive Aengus Kelly as "the biggest aircraft lessor in the fast-growing Pakistani aviation sector".
Cirium fleets data shows that AerCap manages two Boeing 777-200s operated by flag carrier Pakistan International Airlines and leased several aircraft to Shaheen Air International before it ceased operations in February. The Irish lessor has also supplied aircraft to Airblue.
Kelly states: "With the rapid growth in air traffic in Pakistan as well as air liberalisation, AirSial is well positioned to take advantage of this opportunity."
The airline's chairman Fazal Jilani has thanked AerCap for "not only recognising the potential of the Pakistan aviation market but also showing their firm belief in the Sialkot business community", referencing the city in which AirSial is based.
"We at AirSial, along with AerCap, will take our new partnership to the highest of standards and together make AirSial 'The Pride of Pakistan'," Jilani vows.
AirSial has been founded by the Sialkot Chamber of Commerce, the start-up's LinkedIn profile indicates.
It also declares the airline's intent to "to fly high by offering an exceptional blend of flying experience – rooted firmly in best safety and operational practices, with an attitude enthused with the pride of our culture, warm hospitality and service standards par excellence".