A group of NATO member countries has thrashed out the wording of an agreement to allow the start of early work on a clean-sheet medium-class military helicopter to arrive in the mid-2030s.
But the number of nations interested in the project has now increased to seven, up from the initial five-member grouping.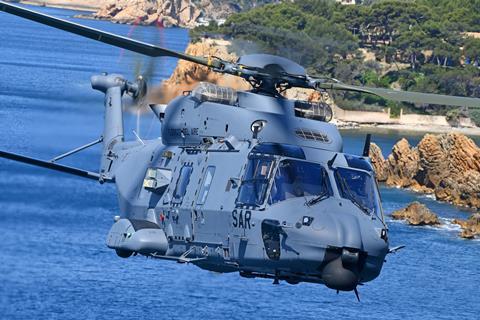 Negotiations covering the text of the legally binding memorandum of understanding for the concept phase of the Next Generation Rotorcraft Capability (NGRC) project were concluded on 8 September, NATO says.
Participants in the two-day process included "NATO staff as well as legal advisors and experts from seven nations", the alliance adds.
"We are looking to have the document signed during the first half of 2022 in order to kick off the concept phase," NATO adds.
In November 2020 five countries – France, Germany, Greece, Italy and the UK – signed a letter of intent signaling their participation in the project. They have now been joined by the Netherlands and Spain.
NATO analysis shows there are almost 1,000 helicopters in the 11-15t maximum take-off weight range operated by non-US NATO members which will need replacing by 2050.
That number could be "very much higher" if helicopters in the category below are also included, even if technological advances mean there is "unlikely to be a one-for-one replacement", Pat Collins, joint chair of the NATO vertical lift capability group, told the Royal Aeronautical Society's annual European Rotorcraft Forum on 8 September.
NATO earlier this year released details of the "required attributes" for the NGRC, which include a common baseline airframe for a variety of missions.
"We would like to get away from multiple variants of the same basic airframe as far as possible," says Collins.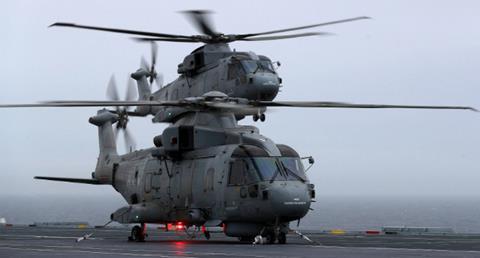 In addition, the NGRC should be "much more cost-effective than current fleets", says Collins, achieving a fly-away cost of no more than €35 million ($41.3 million) and an operating cost no greater than €10,000 per flight hour. Availability also needs to improve over current-generation types, with a target of 75% for the operational/forward fleet.
Although he does not name it directly, the most recent NATO helicopter programme – the NH Industries NH90 – has suffered from cost and complexity issues caused by a plethora of variants. Low levels of availability have also been an issue cited by several operators.
Speed is also a priority. NATO is seeking a cruise speed of 220kt (407km/h), which would need to be achieved through an "advanced configuration".
However, it has also set a minimum speed threshold of 180kt. Collins says this could allow more conventional designs to be offered. "This [threshold] is probably achievable but would require a fairly slippery airframe with conformal sensors – it is quite different to what we have at the moment."
Earlier at the same conference, Tomasz Krysinski, vice-president of research and innovation at Airbus Helicopters, touted the potential of a design based on its Racer high-speed demonstrator to meet the requirement.
As part of his presentation, Krysinski displayed an image of the compound rotorcraft, which is due to fly next year, in a military configuration, adding: "I really see a very good application for military use".
Around 50 companies with an interest in the NGRC project are due to attend industry days to be held in Luxembourg on 21-22 September.