Thai AirAsia expects to expand in South Asia, as China – a major revenue source pre-pandemic – remains tightly shut.
Airline chief Santisuk Klongchaiya tells FlightGlobal that the airline is working to launch new flights to Nepal, Pakistan and Bangladesh, while boosting capacity to existing points in India.
As he puts it: "We are trying to salvage the loss of revenue."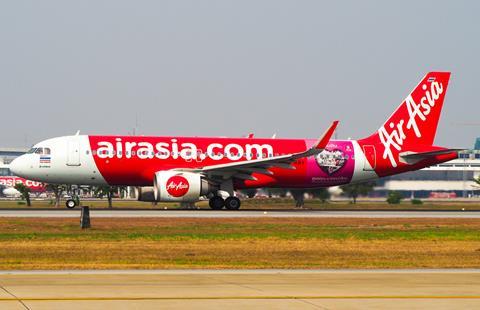 Klongchaiya was speaking in Singapore, where the AirAsia Aviation Group marked their return to Changi Airport's Terminal 4.
The Mainland Chinese market accounted for close a third of the airline's revenues before the pandemic hit, leading Beijing to impose strict movement and travel curbs, most of which still remain today.
While Thai AirAsia's short-term revenue is expected to take a hit, Klongchaiya is optimistic China will reopen its borders soon.
He points at the recent move by Chinese regulators to allow more flights to and from Thailand as a positive development.
In August, the Civil Aviation Administration of China proposed to allocate "up to 15 flights per week" each on flights entering and departing China from Thailand, up from the three weekly flights currently.
"We see this as a good sign…and we are looking forward to resuming flights to China," he tells FlightGlobal.
The closure of the Chinese Mainland has also affected its fleet deployment: the airline is now operating 33 out of 53 aircraft in its fleet. By year-end, it expects to operate 43 aircraft.
The remaining 10 jets in its fleet "are on the ground waiting for China to reopen". If the country decides to reopen its borders in 2023, the airline would be able to deploy the remaining jets, and could require additional aircraft.