President Joe Biden's choice to oversee the USA's civil aviation regulator has withdrawn from consideration, following political criticism from the opposition party.
Phil Washington, the former chief executive of Denver International Airport (DIA), voluntarily withdrew from the confirmation process on 25 March. Washington had been nominated by Biden last year to lead the FAA.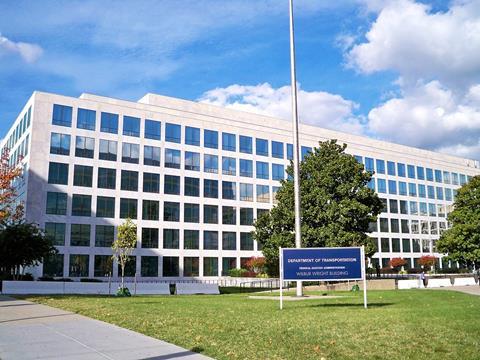 The move was confirmed on Twitter by transportation secretary Pete Buttigieg, whose sprawling department includes the FAA.
"Phil Washington's transportation and military experience made him an excellent nominee," Buttigieg said on 25 March. "The partisan attacks and procedural obstruction he has faced are undeserved, but I respect his decision to withdraw and am grateful for his service."
Washington, who retired from the US Army as a senior non-commissioned officer, had spent less than two years as the head of Denver's airport before receiving the FAA nomination. However, with no aviation-related experience beyond DIA, he attracted scrutiny from Republicans in the US Senate.
Under the USA's political system, senior government officials are chosen by the president, but must receive approval from the senate. Washington apparently made the decision to withdraw after it became clear his nomination lacked the votes to clear a key oversight committee.
Hostility to Biden's choice mounted following a 1 March confirmation in hearing, in which Washington appeared to struggle with answering aviation-related questions. Texas Republican Ted Cruz led the opposition to Washington's nomination.
"Phil Washington has zero aviation experience," Cruz tweeted on 24 March, a day before Washington withdrew. "He can't even answer basic questions about aviation safety."
Speaking in a television interview, Cruz noted that Washington was not a military or commercial pilot, and had never worked as an air traffic controller or in aerospace manufacturing.
Washington was specifically asked about the causes of two fatal Boeing 737 Max crashes in 2019, according to Cruz, but was unable to provide an answer.
Prior to his stint as DIA chief executive, Washington oversaw the Los Angeles transit agency.
The FAA has been in the national spotlight following multiple serious safety incidents in recent months – including a near-miss between two commercial airliners at New York's John F Kennedy International airport, and another involving a FedEx cargo jet and a Southwest passenger flight at Austin-Bergrstrom International in Texas.
In January, the FAA's pilot safety messaging system, known as NOTAM, crashed, causing a cascade of delays and flight cancellations across the country.
The agency has been without a permanent administrator for the past year. Billy Nolan, who previously served as the head of safety at the FAA, is currently filling the post as acting administrator.