Longtime US transportation official Polly Trottenberg has been appointed acting administrator of the Federal Aviation Administration, replacing Billy Nolen.
The civil aviation regulator said on 8 June that US president Joe Biden had designated Trottenberg acting administrator, effective immediately.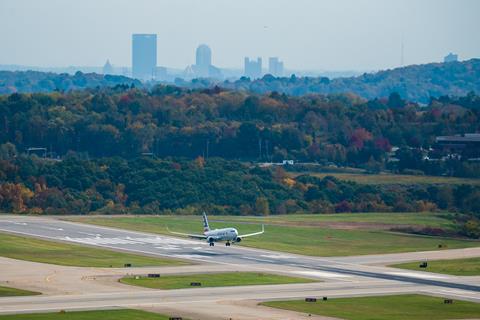 Biden also intends to appoint FAA chief of staff Katie Thomson as deputy administrator. Thomson has held several positions at the FAA during two presidential administrations, including chief counsel and chief of staff.
Current FAA deputy administrator Bradley Mims is transferring to the US Department of Transportation to lead the Office of Small and Disadvantaged Business Utilisation.
Trottenberg brings to the FAA more than 30 years of public service experience, including as US Transportation deputy secretary and leading the New York City Transportation Department from 2014 to 2020.
"I am pleased to announce a team of experienced leaders to guide the FAA," says Transportation Secretary Pete Buttigieg. "I am grateful to Billy for his service during one of the most challenging and dynamic times in aviation, and I have full confidence in Polly's steady hand during the search for a permanent administrator."
The Biden administration is conducting a national search for a nominee to become the permanent FAA administrator – a position with a five-year term that must be confirmed by the US Senate.
Biden's first choice to oversee the civil aviation regulator – former Denver International airport chief Phil Washington – withdrew from consideration following criticism from Republican lawmakers during his confirmation hearing in March.
Nolen said in a 21 April letter to FAA employees that he would step down from the position as the regulatory agency continues looking for a long-term leader. The agency has been without a permanent administrator for two years, with Nolen filling the role on an interim basis as the agency has grappled with technology and air traffic control issues.
In February, he initiated a safety review in response to several high-profile near-misses involving large US commercials jets. The review includes an assessment of the FAA's air traffic control functions.
Under Nolen, the FAA acknowledged that it does not have enough air traffic controllers (ATC) at major hubs in the Northeast USA. In March, the agency said it would allow airlines operating out of four major airports in the Northeast to leave up to 10% of assigned slots unused through the summer travel season due to staffing bottlenecks at ATC facilities.