The Federal Aviation Administration is allowing pilots to receive Pfizer's Covid-19 vaccine, so long as they wait 48h before returning to the cockpit.
"The FAA has determined that pilots may receive the vaccine under the conditions of their FAA-issued airman medical certification," the agency says on 12 December. "FAA air traffic controllers, who are subject to FAA medical clearance, may also receive the vaccine."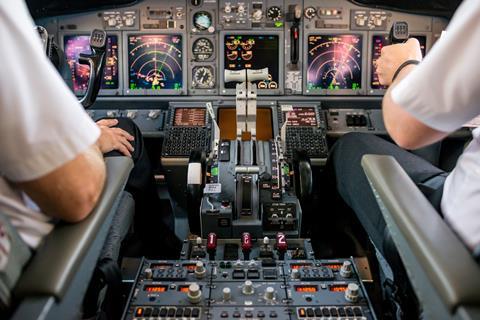 Last week, pilot union Air Line Pilots Association, International urged the FAA to fast-track its approval.
The US Food & Drug Administration approved the vaccine with an emergency authorisation on 11 December.
"To maintain the highest level of safety in the national airspace system, the agency will require aviation professionals with medical certifications or medical clearances to observe a period of 48h following the administration of this vaccine before conducting safety-sensitive aviation duties, such as flying or controlling air traffic," the FAA adds.
The 48h waiting period applies to both the first and second required doses of Pfizer's vaccine.
The FAA has required so-called "wait times" for pilots receiving immunisations to other diseases, such as those for tuberculosis and typhus, it says.
"The agency's medical professionals will continuously monitor the initial distribution of the novel vaccine and documented clinical results and will adjust these recommendations as needed," adds the FAA.