Owners of nearly 6,000 small aircraft in the USA may soon need to update their Garmin autopilot software due to a defect that could cause the autopilots to make uncommanded flight-control inputs.
That is according to the Federal Aviation Administration, which on 6 October issued a proposed airworthiness directive targeting a range of single-engined aircraft equipped with Garmin's GFC 500 autopilot system and its GSA 28 autopilot pitch-trim servos.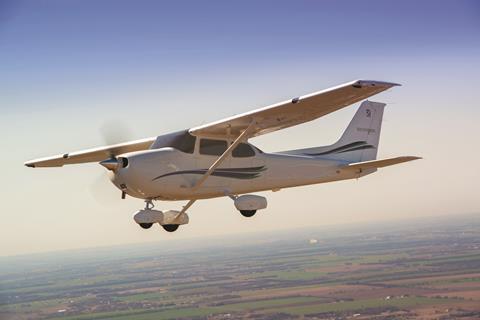 "The affected autopilot system software does not properly handle certain hardware failures of the pitch trim servo. This could result in an automatic uncommanded pitch trim runaway and loss of control of the airplane," the proposed rule says.
The FAA estimates that 5,900 aircraft of various types have affected autopilots, including Beechcraft Bonanzas, Commander Aircraft 112s and 114s, Cessna 172s, 182s, 206 and 210s, Daher TB20s and TB21s, Mooney's M20 series and Piper Aircraft Cherokees.
The agency issued the proposal after receiving "a report of an incident involving a… F33A Bonanza airplane having an uncommanded automatic pitch trim runaway when the autopilot was first engaged", it says.
The FAA proposes to require operators install updated Garmin autopilot software within one year. It intends to publish the proposed rule on 10 October and to accept public comments for 45 days after.
Though the order, if finalised, would affect thousands of aircraft, the software update will be relatively cheap – just $85, the FAA estimates.
Neither Garmin nor manufacturers of affected aircraft responded immediately to requests for comment.
Update on 10 October 2023: Garmin tells FlightGlobal it issued service notices in 2022 and early 2023 calling on operators to disable GFC 500 autopilots or electric pitch trims. It also says the FAA in January approved software updates.