Serbian authorities have identified the transport aircraft which crashed in Greece late on 16 July as a Ukrainian-operated Antonov An-12.
The four-engined freighter was from the fleet of Ukrainian carrier Meridian and conducting flight MEM3032 from Nis, from where it departed at 20:40.
It was bound for Bangladesh with around 11.5t of "products of the Serbian defence industry" on board, said Serbian deputy prime minister Nebojsa Stefanovic during a briefing.
The aircraft was due to make technical stops in Amman, Riyadh and Ahmedabad before arriving in the Bangladeshi capital Dhaka.
It was transporting equipment from the Belgrade-based manufacturer Valir which specialises in light weapons and ammunition. The customer was the Bangladesh defence ministry.
Stefanovic insists that suggestions that the aircraft was transporting weapons from Serbia to Ukraine are "completely incorrect and malicious".
None of the eight crew members survived the accident.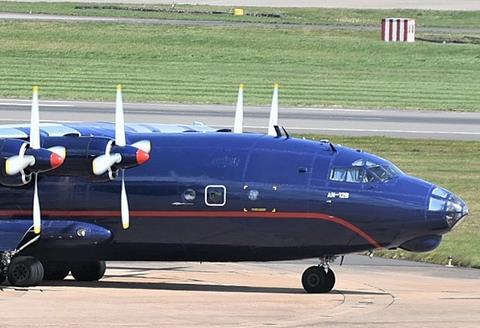 The aircraft crossed the Greek coast east of Thessaloniki but, about 10min into crossing the Aegean Sea, it appears to have turned back before losing altitude.
Video images circulating on social media, purportedly showing the aircraft prior to impact, appear to indicate the An-12 was on fire as it descended, although this has not been confirmed.
It crashed between the settlements of Antifilippi and Paleochorit, which are situated about 18km west of the coastal city of Kavala.
Greece's civil protection authority says the area was cordoned off and a security perimeter established while the scene was attended by firefighting personnel and specialist vehicles for collection of hazardous material.
It adds that inquiries are being undertaken by the Hellenic air accidents investigation committee in co-operation with the Greek armed forces.