The US Department of State has issued a "Level 4" international travel advisory, upping the government's travel warning to the highest level and urging Americans not to travel internationally.
The Level 4 advisory, which carries the "Do Not Travel" recommendation, comes in response to the coronavirus pandemic, the agency says.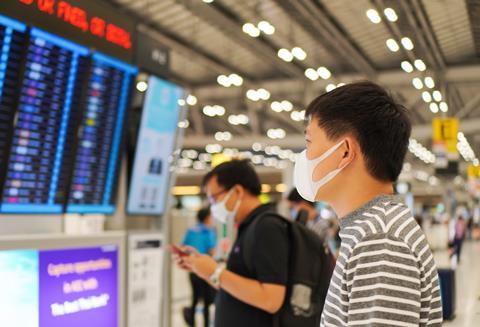 "In countries where commercial departure options remain available, US citizens who live in the United States should arrange for immediate return to the United States, unless they are prepared to remain abroad for an indefinite period. US citizens who live abroad should avoid all international travel," says the warning. "If you choose to travel internationally, your travel plans may be severely disrupted, and you may be forced to remain outside of the United States for an indefinite timeframe."
The State Department did not immediately respond to a request for confirmation from FlightGlobal.
Level 4 advisories signify "likelihood of life-threatening risks" and likely inability of the US government to assist overseas citizens.
The agency had already, on 15 March, issued a Level 3 advisory applying to all international travel. That advisory recommends US citizens "reconsider travel abroad due to the global impact of COVID-19".
Story updated on 19 March to reflect that the Department of State has now implemented the Level 4 warning.