Aeroflot has won shareholder approval to increase its authorised capital to 1.95 billion shares.
The Russian carrier's current authorised capital comprises just over 1.11 billion shares, 51.2% of which are held by the government.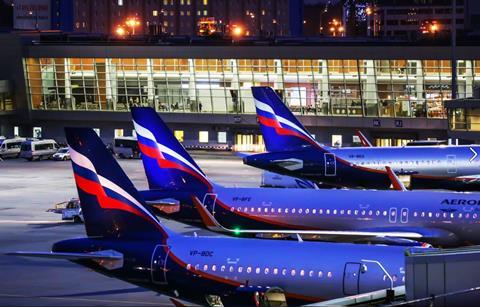 In addition to its placed shares, Aeroflot was already authorised to issue up to 250 million more ordinary shares and had been seeking to raise this figure to 1.95 billion.
The airline states that its shareholders attended an extraordinary general meeting on 11 September and voted in favour of the proposal. They also approved an increase in Aeroflot's equity capital of up to 1.7 billion additional shares through an open subscription.
"The EGM approved measures to bolster Aeroflot's long-term liquidity and financial stability and support the further restoration of operating capacities to pre-Covid-19 levels as domestic and international markets continue to recover," says the airline.
It adds that the offering price per share "will be determined in due course by the board of directors".
The Russian government issued an order on 24 July stating that it would participate in the capital increase to ensure its shareholding does not fall below the current level.
Aeroflot began restoring international services in August when the government relaxed restrictions on flights outside its home country. In the first half of September, the airline restarted flights to Cairo, Dubai and Maldivian capital Male, having reinstated links with Istanbul and London Heathrow the previous month.