Air Canada has raised its earnings expectations for the full year as passenger demand remains strong and jet fuel prices fall.
The Montreal-based carrier said on 4 May that its costs per available seat mile (CASM) will come in at about 0.5% to 2.5% below 2022 levels.
Earnings before interest tax, depreciation and amortization (EBITDA) will rise to about C$3.5 to C$4 billion ($2.6 to $3 billion) from a previous estimate of C$2.5 to C$3 billion.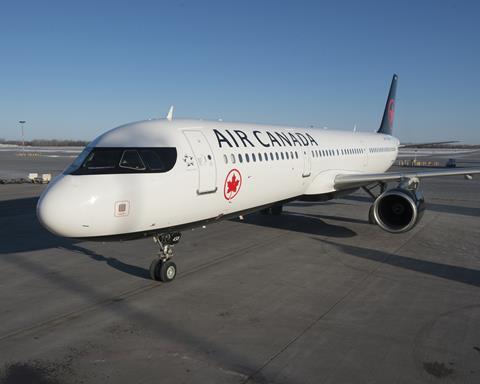 "The revised guidance for adjusted EBITDA reflects expected earnings resulting from an improvement in traffic and yield from a stronger-than-anticipated demand environment and lower-than expected fuel price," the company says.
Capacity guidance remains "substantially unchanged" at "about 23% increase versus 2022". That's approximately 90% of the company's capacity in pre-pandemic 2019.
"Air Canada is not updating its 2024 targets at this time and will continue evaluating them as it progresses towards its plans and executes on its strategic priorities," the airline says.
The company is due to report its first quarter 2023 earnings on 12 May.