Air Canada's pilots have decided to join much larger pilot union Air Line Pilots, International (ALPA).
The flight deck crew for the largest Canadian airline, which had been collectively represented by the Air Canada Pilots Association (ACPA), voted "overwhelmingly" to approve a merger with the larger union, the two labour groups said in a joint statement on 1 May.
About 92% of ACPA's approximately 4,500 pilots participated in the vote, with 84% in favour of the merger, they say.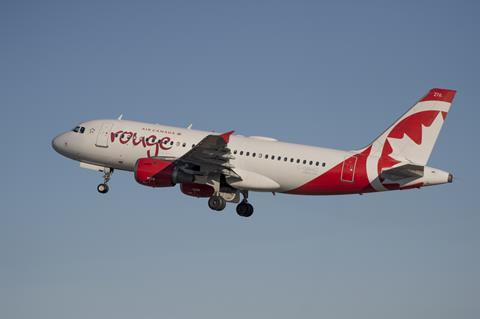 ACPA was the largest such union in Canada, representing both passenger and cargo pilots flying for Air Canada and Air Canada Rouge. ALPA currently represents more than 69,000 pilots at 39 US and Canadian airlines.
"With this historic vote, Air Canada pilots have signalled, unequivocally, they want to join the world's largest pilots union in negotiating strong contracts, establishing better working conditions, and advancing aviation safety," the labour groups add.
The final step in the merger will take place later this month when the executive board of ALPA will vote to ratify the agreement.
The tentative agreement was signed in March following several major contract wins for ALPA at various airlines in North America. Pilots across the industry have been winning hefty pay raises amid the pilot shortage and more general wage inflation, with US carriers such as Delta Air Lines, Hawaiian Airlines, JetBlue Airways and Spirit Airlines recently concluding new contract negotiations.
Air Canada will report first-quarter earnings results on 12 May.