China's three largest carriers were deep in the red for a second consecutive year, widening their net losses and bucking a trend seen among some of the region's airlines which have bounced back to profitability.
On top of China's tightly-shut international borders and tepid domestic travel demand – in line with the country's strict zero-infection strategy – the three carriers suffered another blow from rising fuel costs, with fuel-related expenses rising as much as 49%.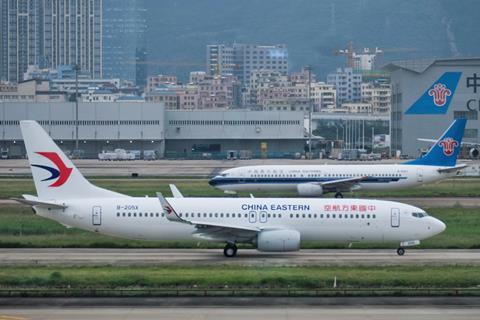 Among the 'Big Three', only Air China widened its full-year operating loss, at CNY16.9 billion ($2.7 billion) compared to 2020's CNY11.2 billion loss, as a rise in costs outpaced revenue uptick.
The carrier, whose Beijing hub was hit by a number of strict curbs amid a spike in infections, reported a 7% rise in revenue to CNY74.5 billion. Passenger revenues rose only 5%, while cargo takings increased 30% year on year.
Full-year costs increased 12% year on year to CNY95.5 billion, led by a rise in fuel costs, flight operation expenses, as well as other lease costs. The largest jump came from fuel, which rose nearly 40% year on year.
Air China posted a net loss of CNY16.6 billion, widening the CNY14.4 billion loss reported in 2020.
As for China Eastern, it was CNY13.5 billion in the red in 2021, a slight improvement from the CNY13.8 billion operating loss posted in 2020.
Revenue for the year rose 14% to CNY67.1 billion, while expenses rose 10.8% to CNY86.7 billion. Jet fuel costs, in particular, saw a 49% increase year on year.
The SkyTeam carrier reported a net loss of CNY12.2 billion, compared to CNY11.8 billion in 2020.
China Southern, the country's largest carrier, posted a full-year operating loss of CNY9.9 billion, narrowing the CNY11.9 billion loss in 2020.
The carrier reported a 9.8% rise in revenue to CNY102 billion, led by a 21% rise in freight revenue. Expenses for the year rose 6.6% to CNY116 billion, as the airline saw fuel costs increase nearly 36%.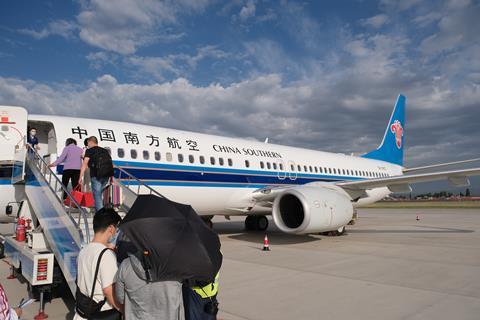 The Guangzhou-based airline widened its net loss for the year, at CNY12.1 billion, compared to 2020's CNY10.8 billion loss.
The 'Big Three' were cautious in offering their forecasts for this year, noting that there was still "uncertainty" in how recovery from coronavirus pandemic would play out.
China Eastern, in its outlook for 2022, states: "The short-term volatility of the epidemic will have a certain impact on service consumption and even domestic economy. The market [might show] a 'slow recovery' trend."
Air China was most optimistic among the 'Big Three', noting that travel demand "will continue to rise and market potential will remain immense".
"The aviation market in China will continue its recovery. In the long run, the demand for air travel will remain strong with huge market potential. As the pandemic is brought under control, business travel and holiday tours continue to be growth drivers of the aviation industry, and air travel demand will become increasingly customised and popular," the carrier states.