This week brought further hard evidence that the Omicron variant of Covid-19 might not derail the airline recovery as much as was reasonably feared just two months ago.
IATA said on 25 January that international traffic continued on an upward trend in December, albeit that growth was lower than expected.
The industry body warns on further Omicron impacts on demand in January and February, but is optimistic about prospects for the rest of 2022 – for most regions, anyway.
But as the recovery momentum builds, so does scrutiny over whether the airline industry is truly committed to 'building back better' – a refrain popular with more than one chief executive during the darkest days of the crisis.
Two areas where progress seems both necessary and achievable were covered in the past few days, with both having the potential to drive better financial outcomes.
First, our annual survey of women in the C-suite showed continued slow progress towards anything like gender parity. There were, however, some encouraging standout stories, not least JetBlue Airways becoming the first carrier in five years' data to have a majority of women in the six executive roles examined in the survey.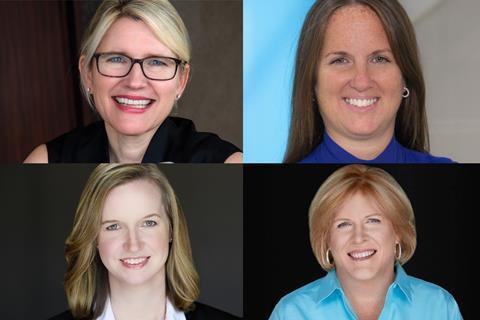 And from a low base, the number of female chief executives doubled against the same point in 2020.
Encouragingly, this week brought news that Air New Zealand would be replacing departing chief operating officer Carrie Hurihanganui with Alexandria Marren.
Our survey shows that just six of the top 100 passenger airlines had a woman working as chief operating officer in 2021, making it both unusual that Air New Zealand had a woman in the role to begin with and encouraging that a woman will replace the incumbent against the odds.
As IATA's head of diversity Jane Hoskisson told FlightGlobal in October: "Research will tell you that if you have true diversity you have better business results".
Second, airline marketing specialist Shashank Nigam outlined his view this week that "successful implementation of eco-conscious strategies will see carriers achieve higher profits and maintain customers' trust".
Nigam also warns that if airlines continue to "downplay each others' efforts and communicate defensively" on sustainability issues, "the industry may face the same fate as cigarettes yesterday".
For any airline serious about 'building back better', it is hard to think of two issues that could better demonstrate that commitment.
Subscribers to the Airline Business newsletter receive the Weekly Briefing first every week. For more information, click here.