Australia's Qantas Group has appointed Stephanie Tully to helm low-cost unit Jetstar, as part of a leadership reshuffle following the resignation of outgoing Jetstar chief Gareth Evans.
Tully, currently Qantas' group chief customer officer, will assume her new position as Jetstar chief in 2023, Qantas states in a 26 September stock exchange filing.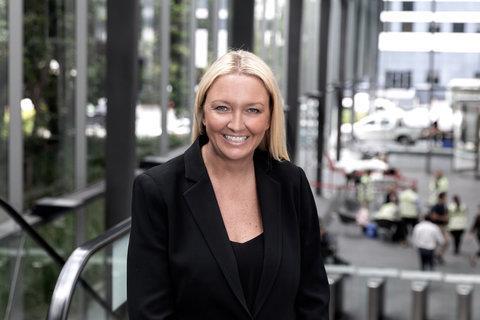 Qantas announced Evans's resignation in June, and kicked off an internal recruitment process to find a successor.
Tully joined Qantas in 2004 from Australian retailer David Jones, and took on management roles across departments like cabin crew, customer experience and product design. In 2009, she was promoted to lead the customer experience division, and was moved to helm the airline's loyalty department two years later.
In 2012, Tully was marketing chief of Qantas Loyalty, and later became group executive manager for brand and marketing in 2015. She was promoted to customer chief in 2019.
Qantas group chief Alan Joyce paid tribute to Evans as a "superb member" of the senior leadership team and hails Tully as an "outstanding leader".
"[She'll] be leading a very experienced senior team at Jetstar to keep building on the strengths of that business," he adds.
Taking over as Qantas' group chief customer officer will be Markus Svensson, who is currently executive manager of network, revenue management and alliances. Svensson left the telecommunications industry to join Qantas in 2011, and was regional general manager for Qantas in the UK, Europe and Middle East.
The senior leadership changes in Qantas come as the national carrier attempts to bounce back from a series of well-publicised operational challenges, including lengthy flight delays, lost baggage and poor customer service.
Jetstar itself is also battling operational issues with its fleet of Boeing 787s, as well as a drop in domestic market share.
Joyce says: "These appointments come at an important time for us. The team is working incredibly hard to overcome challenges facing the whole industry as it gets back on its feet, and the data shows we're almost there.
"Managing this kind of executive renewal internally means we keep our momentum and can leverage a huge amount of corporate knowledge, including through the transition," he adds.