United Airlines' chief financial officer Gerry Laderman has informed the company of his intention to retire in September 2024 following more than three decades of service.
The Chicago-based carrier said in a filing with the US Securities and Exchange Commission (SEC) on 31 May that Laderman will stay on as the company begins an "extensive external search" for his replacement.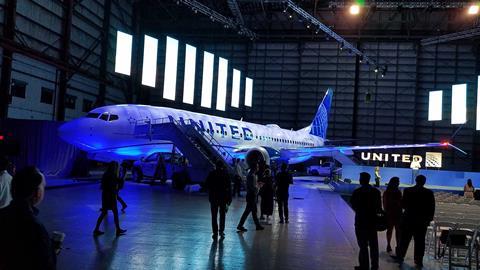 "Laderman has agreed to continue to serve as CFO until the effective date of the company's appointment of his successor and thereafter will serve as executive vice-president, finance until his expected retirement in September 2024," United says. "[His] continued services will help support the successful transfer of responsibilities and the execution of the company's United Next growth strategy and related aircraft acquisition and financing arrangements."
In a note to staff, chief executive Scott Kirby praised Laderman as "one of the people responsible for putting us on a path towards becoming the biggest and best airline in the history of aviation", and who has had an "indelible impact on our company and our industry".
"Throughout his 35-year career, Gerry has been at the forefront of creating modern aircraft finance," Kirby adds. Laderman negotiated "the largest airline narrowbody order in history and then the largest widebody order in history".
Prior to becoming CFO, Laderman served as United's senior vice-president finance, procurement and treasurer. From 2001 to 2010, he was senior vice-president SVP of finance and treasurer for Continental Airlines. He started his career in aviation as outside counsel to Continental at the law firm of Hughes Hubbard & Reed before joining Continental's former parent company, Texas Air Corporation in 1988 as senior director for legal affairs, finance and aircraft programmes.
"It has been an honour to be part of the most creative and forward-thinking team in aviation," Laderman says. "I'm incredibly proud to have helped transform United into an industry leader and while I will miss the daily interaction with my friends, I can't wait to see what new heights you'll soar to next."