US airlines are gearing up for a major holiday travel period as demand for air travel over the upcoming Thanksgiving travel period is higher than both last year and pre-pandemic 2019.
Delta Air Lines said on 9 November it expects to carry 6.2-6.4 million passengers between 17 and 28 November, up from 5.7 million during the same 10 days in 2022.
This year's figure may exceed the 6.25 million passengers the Atlanta-based airline transported during the period in 2019.
The Thanksgiving holiday is celebrated on the fourth Thursday of November, and is for many Americans arguably even more important than Christmas visits with family and friends. This year, Thanksgiving falls on 23 November. Many workers in the USA usually also have Friday off.
Delta says its busiest days are expected to be the Friday before Thanksgiving and the Sunday and Monday after.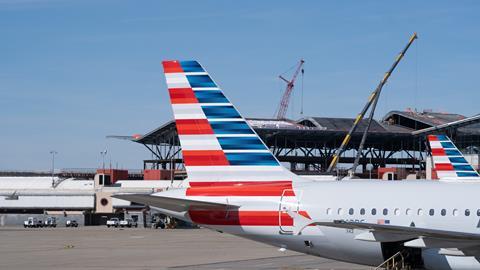 Fort Worth-based American Airlines expects to carry 7.8 million passengers between 16 am 28 November, about 500,000 more than last year. It plans to operate 700,000 flights during the period.
"This holiday travel period will be the airline's busiest ever and comes as American has been running the most-reliable operation of any US network carrier for the past 14 months," the company says.
During the past Northern Hemisphere's summer, and during the 2022 end-of-year travel season, some US airlines suffered operational upheavals as tight air traffic controller staffing and bad weather caused major disruptions.
While airlines have been streamlining their networks and upgrading computer and operations systems to avoid incidents like one that hamstrung Southwest Airlines late last year, the Federal Aviation Administration is still dealing with a controller shortage.
The US regulator says it is ready.
"We are prepared to handle the Thanksgiving challenge of more planes in the skies and the possibility of bad weather," the FAA told FlightGlobal on 9 November.
Chicago-headquartered United Airlines expects to carry 5.9 million customers between 17 and 29 November, about 13% more than in the comparable period last year and 5% more than in the pre-Covid-19 2019 Thanksgiving period.
"Thanks to remote work, the holiday travel period is getting longer and demand is less concentrated on peak days," United says. "The days right after Thanksgiving are still the busiest, but flights on off-peak days are booking fuller compared to 2019."
For example, United says demand for travel on the Monday before Thanksgiving is up nearly 10% from 2019, but demand for travel on the Wednesday before is up only 3%.
The two next-largest US airlines, JetBlue Airways and Southwest Airlines, did not share Thanksgiving holiday travel forecasts.