US aerospace giant RTX has approved the sale of subsidiary Collins Aerospace's $1.5 billion-revenue actuation division to French firm Safran.
Safran on 21 July said it intended to purchase the business, which produces flight controls and actuation components for stabilisers, nacelles and anti-ice valves.
"RTX has approved the deal," Virginia-based RTX confirms. "The divestiture of the Collins Aerospace actuation systems business will optimise resources and position Collins for future success as a business of the world's largest aerospace and defence company."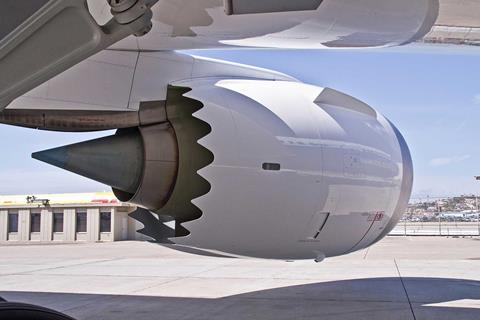 Paris-based Safran expects to close the purchase in the second half of 2024.
RTX declines to specify the price at which it has agreed to sell the business, which is a relatively small part of much broader Collins.
Safran says the purchase will be a cash transaction but does not clarify how much money will change hands. It says the deal has a $1.8 billion "enterprise value" – a measure that typically includes a company's market value and debt.
Safran did not immediately respond to a request for more information.
It calls the deal "a unique opportunity for Safran to become a global leader in critical flight-control and actuation functions", adding that it plans to secure "long-term supply agreements… between Safran and Collins".
"The transaction would enable us to deliver a comprehensive offering to our clients and position us extremely well for next-generation platforms as the segments move toward increased electrification," says Safran chief executive Olivier Andries.
Collins' actuation business has 3,700 employees and facilities in Banbury and Wolverhampton in the UK, the Indonesian city of Bandung, and Brugherio, Luserna and Turin in Italy. It sells hydraulic and electro-hydraulic actuators and fly-by-wire systems.
Safran says the actuation business will generate "sales of approximately" $1.5 billion next year. Of that, 63% will come from commercial aerospace products (including 40% from flight controls and 23% from nacelle actuators), 25% from military products and 12% from helicopter products, Safran says.
All of Collins Aerospace brought in sales of $20.6 billion last year, according to RTX. Collins other products include autonomous and electrification technologies, military systems, airline operations and airport technologies, and a long list of components used to produce aircraft.
"The sale of this business segment aligns with the long-term goals and strategy of Collins/RTX and Safran," RTX says.