German seat manufacturer Zim Flugsitz has emerged from legal insolvency proceedings after a restructuring plan was unanimously approved by creditors in December.
The Marktdorf-based company had filed for debtor-in-possession proceedings in July 2020 following a sharp sales decline amid the pandemic.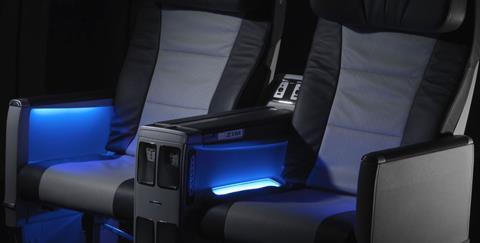 Insolvency proceedings were terminated by a district court in Konstanz on 7 January, says ZIm, noting that it is now free of restrictions imposed by insolvency law.
In December, Zim managing director Heiko Fricke said the exit from insolvency would be "an important step" because it would "allow us to once again participate in tenders on an equal footing with other players in this market".
Citing the restructuring and "recent new contracts with major airlines", Zim now asserts that it is "a resilient company" that could be "successfully released from the self-administration process due to the robust restructuring plan" endorsed by creditors on 15 December.
Insolvency monitor Martin Mucha, from law firm Grub Brugger, has been tasked with ensuring that the plan is "successfully fulfilled".
Restructuring measures were completed last year, says Zim, which put short-time working arrangements in place.
All 130 jobs at its Marktdorf headquarters were saved, but "considerable cost-cutting" and efficiency improvements were implemented and contracts with customers negotiated.
At the company's second facility in Schwerin, staff numbers were reduced from 68 to 20. Production there will be discontinued, with the site now focused on repairs, services and development support at a new, smaller facility.
Fricke stated in December: "We have implemented comprehensive restructuring measures over recent months and adapted our capacity in line with the effects of the coronavirus crisis on the aviation industry. Our company is now well prepared for the future."
Zim predicts that retrofit programmes will become "increasingly important in the coming years" and says it has continued product technology advancements despite the restructuring.
A new generation of premium-economy seat will "probably be introduced to the market in mid-2021", it adds.