Dovetail Electric Aviation has picked Hyundai for fuel cell systems to be used in electric powertrain trials.
The Australian-Spanish company will use fuel cell systems from Hyundai unit HTWO for testing in Australia, to be integrated in its Iron Bird test aircraft. It will be the "prior step" to full-scale trials, and Dovetail expects to operate a first test flight next year.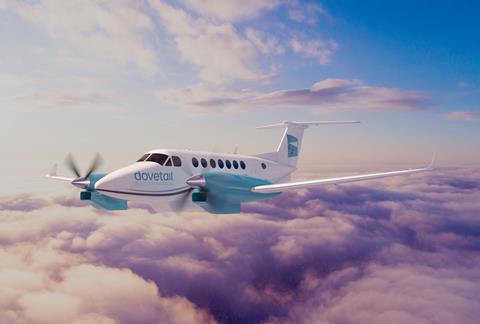 "This breakthrough will bring the Australian aviation industry one step closer to a greener and more sustainable future," the company adds.
Dovetail hopes to tap into HTWO's success in the fuel cell electric vehicle market to "apply the learnings to aviation for its proprietary integrated powerplant".
Dovetail was founded in 2021 as a joint venture between Sydney Aviation Holdings and Spain's Dante Aeronautical. It is working on the electrification of legacy turboprop aircraft, initially the Cessna Grand Caravan but potentially also the Beechcraft King Air. In April, Australia's Regional Express took a 20% shareholding in the company, which has previously attracted investment from Spanish carriers Air Nostrum and Volotea.
Once it has obtained supplemental type certification for the modifications, Dovetail intends to open conversion centres in Australia, Europe and Singapore, with the USA and Middle East also under consideration.