Elbit Systems has added a life-saving capability to the maritime patrol version of its Hermes 900, equipping the unmanned air vehicle (UAV) with four six-person life rafts that can be dropped to survivors.
The Israeli company has delivered an example to an undisclosed customer in South-East Asia, and believes the latest feature could give its UAV an edge over manned aircraft in search and rescue contests, including the UK's upcoming SAR-2G – or second generation – requirement.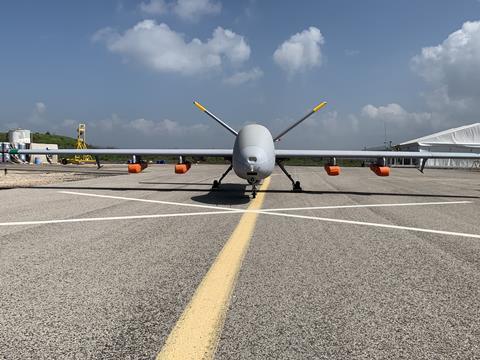 "Adverse weather and short endurance significantly degrade the SAR capabilities of manned aircraft, often preventing them from executing their life-saving missions," says the manufacturer. However, the Hermes 900 can fly continuously for more than 24h in "adverse conditions day and night".
Elbit says the aircraft's onboard radar and electro-optical/infrared sensor can visually identify survivors and calculate the best drop-point, enabling the rafts to be dispatched from as low as 600ft to a point a safe distance from those in the sea.
Elbit's UK subsidiary was already planning to demonstrate the Hermes 900, alongside the hand-launched Skylark platform, to the country's Maritime and Coastguard Agency (MCA) off the west Wales coast this August to assess the feasibility of using UAVs to support search and rescue missions. The company has "briefed" the agency on the new life raft capability, says UK chief executive Martin Fausset.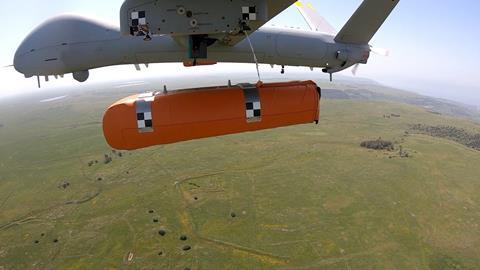 The MCA is expected to begin its SAR-2G tender process next year, with the aim of issuing a 10- to 15-year contract ahead of the expiry of current SAR provider Bristow's deal in 2023. The MCA is keen that bidders incorporate both manned and unmanned platforms in their offers.
As part of its campaign Elbit must also persuade the UK Civil Aviation Authority (CAA) to permit the use of UAVs in unrestricted airspace, but Fausset says the fact that Hermes 900 has flown as a civil aircraft in countries such as Iceland, Portugal and Switzerland boosts its case.
"Putting a large drone into civil airspace is a big step, but we are working with the MCA and CAA and our knowledge and experience from operating in other countries is very relevant," he says.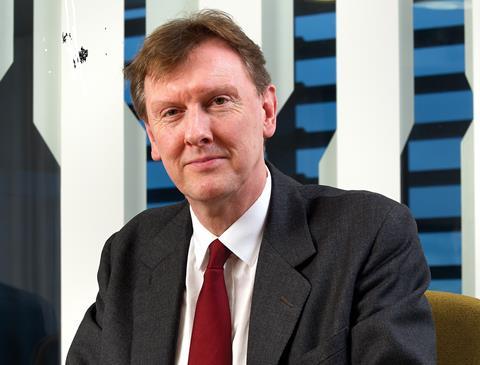 He says that Elbit is likely to team with a rotorcraft operator for its SAR-2G bid. "We are talking to a number of potential partners and, although the final configuration is an open question, there will clearly be a helicopter and unmanned element. We are open to all permutations," he says.
Fausset says the UK faces a "long-range SAR problem" in the Atlantic Ocean, where vessels get into distress beyond the range of helicopters based in Ireland or southwest England, but within the capabilities of the Hermes 900.
Elbit employs around 500 people across 10 sites in the UK and its programmes involve its partnership with Thales on the Hermes 450-based Watchkeeper military surveillance platform.