Honeywell and South Korea's Hyundai Motor Group will develop together a ground control station to enable pilotless operations for advanced air mobility (AAM) aircraft.
The collaboration will support Hyundai subsidiary Supernal's flight-test programme by "allowing remote pilots to safely monitor and command aircraft while also accessing real-time aircraft data", the companies disclosed ahead of the NBAA show on 16 October.
The ground control station is described as software for remotely operating aircraft beyond visual line-of-sight, featuring a "certified, decentralised and redundant architecture that offers persistent connectivity for remote operations", says David Shilliday, Honeywell's vice-president and general manager, AAM.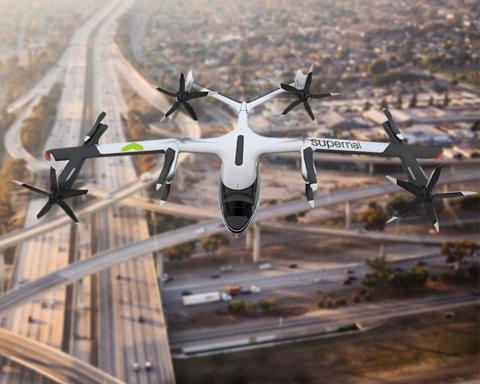 "Depending on the needs of an operator, Honeywell's ground control station technology could be scaled to manage hundreds or even thousands of vehicles across a series of stations," the company says.
The technology will be customised for Supernal, which is developing an electric vertical take-off and landing (eVTOL) aircraft to be equipped with Honeywell's Anthem Flight deck. Such integration will reduce Supernal's technical and schedule risks, Honeywell says, "allowing Supernal to concentrate on building the aircraft".
Supernal's vehicle will initially have a pilot on board, but the start-up says it is also developing autonomous flight technology and creating an "integrated ground-to-air ecosystem", of which ground control stations are considered a foundational component.
"The collaboration with Honeywell brings unparalleled technological prowess to our flight test programme," says Adam Slepian, chief commercial officer of Supernal. "Their ground control station doesn't just meet our current needs but also offers scalable solutions for the future."
Supernal is working with more than 50 suppliers to develop its eVTOL for commercial use. In June, the start-up disclosed that it is partnering with GKN Aerospace to design and build "major aerostructures" and the electrical wiring system for its aircraft.