Singapore-based aerospace company Kelley Aerospace has its sights set on the supersonic air transport, with the rollout of two in-development concepts in business aviation and unmanned aerial vehicles (UAV).
The company is also looking to create more than 250 new jobs at its Singapore base, and train around 500 pilots in five years in a new general aviation pilot aviation academy.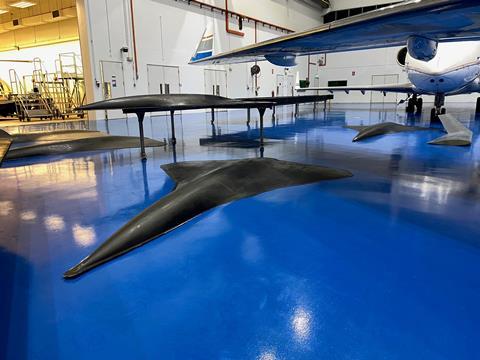 At a launch event held on 3 December, Kelley Aerospace shed more light on its two supersonic concepts. The first, known as the Arrow, is a supersonic UAV, designed as a carbon fibre monocoque.
Company chairman Avraham Kelley tells FlightGlobal the design is the first of its kind among UAVs. A model of the UAV — built to actual size — sits at the company's hangar at Seletar Aerospace Park.
Kelley Aerospace says it is in the process of constructing a prototype of the Arrow UAV, before proceeding on to flight tests with a quarter-scaled model, as a proof of concept.
Kelley Aerospace chief executive Ian Lim says: "UAVs are known for their persistence…loitering, [but] are never known for their speed. So with the Arrow supersonic UAV, you will overcome the issues of speed and reach."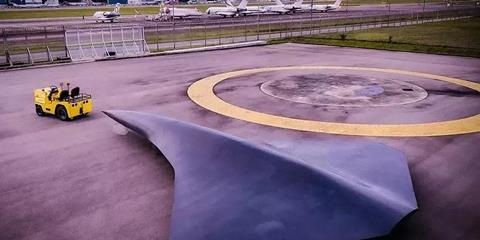 Kelley Aerospace has already developed another subsonic UAV programme, known as the Black Eagle UAV, and is looking to bring manufacturing and assembly works to Singapore. The company states that it has more than 250 examples on order.
As for the supersonic business jet concept, Kelley Aerospace says it already has two prototypes currently undergoing tests in the US and in Sweden.
It is also looking to get the aircraft, known as the Supersonic Business Transporter, certificated with the US Federal Aviation Authority, says Lim.
The company, registered in Singapore since 2008, also targets the private travel market, and performs aircraft retrofits.
It discloses that it is looking to build up a fleet of about 100 business jets by 2024, including the Airbus ACJ TwoTwenty business jet, as well as the Bombardier Global 7500. A first batch of five jets will arrive over the next year to retrofitted, kickstarting its private jet programme.
Kelley Aerospace is also hoping to build up capabilities for carbon fibre design and manufacturing in Singapore.
When up and running, it anticipates being able to produce up to three UAV frames a day, an increase from the current rate of one frame every few weeks. To this end, it will work with local tertiary institutions for research and development efforts.
While the coronavirus outbreak has upended some of the company's plan to bring in talent to Singapore, Kelley says the company hopes to take in local aviation professionals, some of whom have been axed amid a pandemic-led downturn, and train them in the areas such as composites manufacturing.