Middle Eastern lessor Dubai Aerospace Enterprise is to acquire a batch of 64 Boeing 737 Max jets, including Max 10s, from the Chinese leasing company CALC.
The aircraft have a delivery schedule which runs from this year to 2026.
DAE states that the portfolio includes the Max 8 and Max 9 variants, as well as the larger Max 10 which is yet to enter service.
The terms of the acquisition have not been disclosed, but DAE says the "definitive agreement" covers the rights, interests and obligations of the jets held within a wholly-owned CALC subsidiary.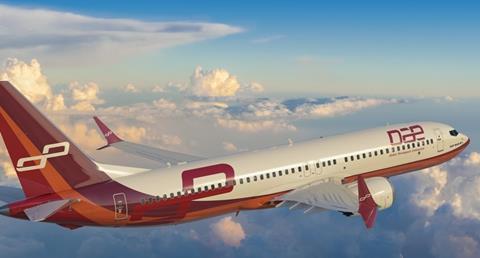 About 20% of the portfolio is on lease to customers who are also current DAE clients, says chief executive Firoz Tarapore.
"The remainder of the acquired portfolio of assets will be placed directly by DAE in the coming quarters," he adds.
DAE says the agreement bring its overall portfolio up to 550 aircraft with a collective value of $20 billion.
All 737 Max jets are powered by CFM International Leap-1B engines.
DAE says it expects to complete the acquisition in the third quarter of this year, adding that it will take the proportion of new-technology aircraft in its fleet from half to two-thirds.