ICAO's Council is to carry out a fact-finding investigation into the diversion of a Ryanair Boeing 737-800 over Belarus, to understand whether any member state broke international aviation law.
The Council, a governing body which comprises 36 member states, convened for an urgent session on 27 May, four days after the 737 was diverted to Minsk while operating an Athens-Vilnius flight. Authorities detained an opposition activist before releasing the aircraft.
ICAO says the Council expressed "strong concern" at the "apparent forced diversion" of the aircraft.
Members stressed the importance of establishing the facts of the occurrence and understanding whether there had been "any breach by any ICAO member state" of international aviation law – including the Chicago Convention.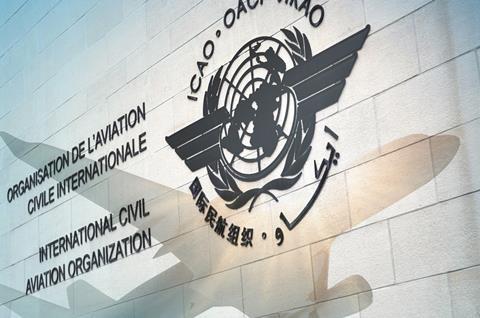 Belarus is a member of ICAO – although not a member of the Council – and acceded to the Chicago Convention in 1993. It is also bound by a number of other aviation law instruments relating to safety of civil aircraft.
Under the Convention, the Council is entitled to investigate situations which "may appear to present avoidable obstacles" to international air navigation development.
"The Council has therefore decided that all relevant facts should be officially established through an ICAO investigation," says Council president Salvatore Sciacchitano.
It has requested the preparation of an interim report to the Council for a subsequent meeting, presenting the available facts and relevant legal instruments.
ICAO secretary general Fang Liu has assured that the ICAO Secretariat will offer full support and co-operation.