Eviation co-founder Omer Bar-Yohay confirms he has been let go as the company's chief executive, saying the move had long been planned but that the timing caught him off guard.
Bar-Yohay, who had been CEO of the all-electric aircraft developer since 2015, will remain involved in the company as a board member, he tells FlightGlobal on 14 February.
Bar-Yohay also remains an investor.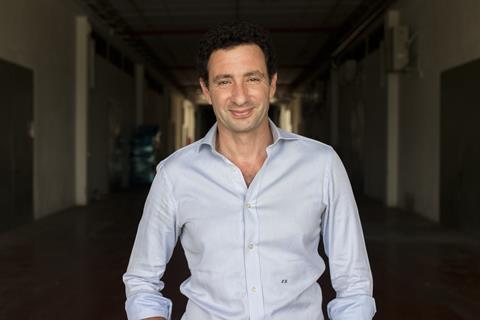 Gregory Davis, who had been Eviation's president, has succeeded Bar-Yohay as head of the company.
News of the CEO transition broke on Twitter. Eviation has not confirmed the change and did not immediately respond to a request for comment.
"It caught me by surprise that it was announced today," Bar-Yohay says of his departure.
But, he adds that Eviation's owners had long intended for another leader to take over after Bar-Yohay led Eviation through developing the prototype electric aircraft Alice. The new CEO's focus is to be on transitioning Eviation into producing the aircraft.
Just last week Bar-Yohay spoke at an aerospace suppliers conference in Washington state, where he pitched Alice as poised to revolutionise regional air travel.
The nine-seat Alice will have 440nm (815km) of range and maximum cruise speed of 250kt (463km/h), Eviation says.
Eviation has been conducting ground tests of Alice at Arlington Municipal airport in Arlington, Washington, where the company is based. Bar-Yohay says Eviation is within "weeks" of conducting Alice's first flight. Before that, the team must complete "a few days of" ground tests.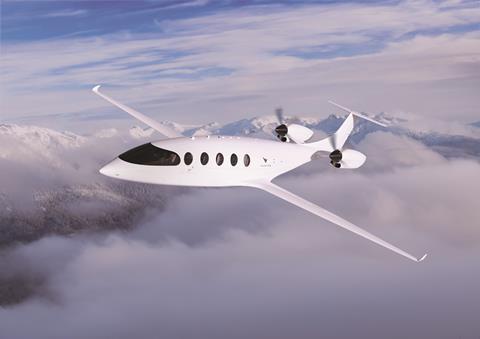 "The prototype is mature and the company is in full position to get this to market, and now is the time to start industrialising," Bar-Yohay says.
He also, however, says the transition reflects "a longstanding dispute between myself and the main shareholder" of Eviation. That shareholder is Richard Chandler, chair of Singapore's Clermont Group, which acquired majority ownership of Eviation in 2019.
"We see the way the company should progress differently," Bar-Yohay says. He declines to discuss details of those differences, but cited disagreement in a separate LinkedIn post.
"This endeavour is bigger and has more momentum than the person who started it and will endure the influence of even the most-misguided investor," Bar-Yohay says in the 14 February post.
He describes Eviation as in capable hands, citing the leadership of chief technology officer Lior Zivan and chief operating officer Yair Katz.
"It's time to pass the baton to the group that will make this a corporation. I have a lot of faith in the company," Bar-Yohay says.
Eviation's prototype ran off a runway in recent weeks during ground tests. Bar-Yohay confirms the incident was not planned but says such events are common during testing and that the aircraft suffered no damage.
As for what is next, Bar-Yohay has interest in leading another start up, though he does not elaborate.
Before joining Eviation, Bar-Yohay served in the Israel Defence Forces. He studied physics and history at The Hebrew University of Jerusalem.
Story updated on 14 February to include details from Bar-Yohay's 14 February LinkedIn post.