Financially speaking, the global passenger airline industry rarely comes as close to having a singular positive narrative as it did during the peak summer travel months in the northern hemisphere.
Constrained capacity and still-rampant post-Covid passenger demand have given most incumbents a very welcome balance-sheet boost, despite high-profile airspace, ATC and weather-related challenges in some markets.
But a series of factors are prompting airline leaders to keep a close eye on what comes next.
Many continue to argue that although visibility is limited, strong demand and yields are persisting into the northern hemisphere winter months.
There are also significant players highlighting, however, signs of market 'normalisation'. In many cases, those observations are from markets and airlines that powered out of the Covid-19 crisis relatively quickly, so are at a more advanced stage of the recovery's life-cycle.
"Over the last couple of weeks, things have changed and sequentially gotten worse," said Frontier Airlines chief executive Barry Biffle this week, as the US ultra-low-cost carrier downgraded its sales and capacity projections. "You've gone from industry sales being flat to now being down versus 2019… You've got fuel, capacity and demand all heading the wrong direction."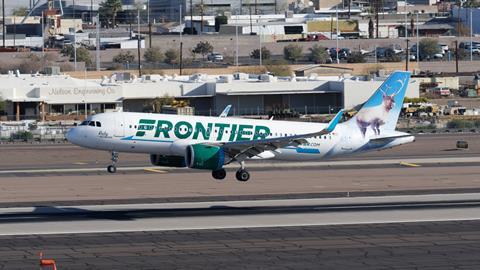 Moreover, Alaska Airlines chief financial officer Shane Tackett said this week that there were early signs of that US long-haul boom – a feature of the summer – moderating and "normal" seasonal patterns returning.
Amid that potential shift in market dynamics towards something that looks more like 2019, US air fares have been trending downwards from 2022 and 2023 highs.
Meanwhile, the Association of Asia Pacific Airlines this week cited the potential for "cutbacks" in travel spending in the near term, even as the region's airlines continue to see strong demand.
Elsewhere, Ryanair group chief executive Michael O'Leary was among the first to flag signs of fares softening and demand potentially moderating in Europe.
Importantly, any demand moderation is starting to happen in an environment where costs continue to rise.
"Fuel jumped up a bit after everybody's [second-quarter] earnings calls, so I don't think we were alone in updating fuel in the third quarter to reflect that fuel has gone up 20-ish percent," United Airlines chief financial officer Gerry Laderman said in early September.
In Europe, Icelandic carrier Play has also flagged higher fuel costs, which are exacerbating the challenges created by high inflation.
In an industry that was forecast by IATA to achieve a net profit margin of just 1.2% this year, dynamics do not need to change drastically for more carriers to start feeling the pinch.