Portugal's government has indicated that a restructuring of flag-carrier TAP should involve a reduction of fleet capacity, and the cutting of 2,000 personnel.
The carrier group has over 100 aircraft, including its regional division Portugalia, but the Portuguese infrastructure minister Pedro Nuno Santos, speaking during a briefing on the restructuring, said it should begin 2021 with a fleet of 88.
This is the minimum fleet required to avoid jeopardising TAP's hub role, he states, adding that the carrier needs to focus on smaller, more efficient aircraft types.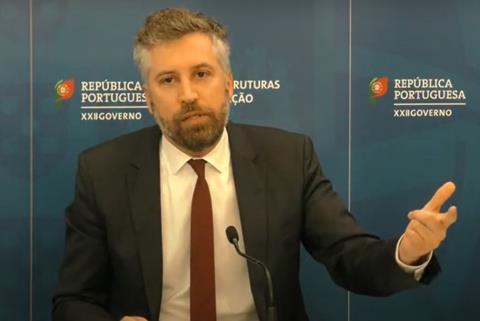 Nuno Santos says there is a parallel need to reduce the workforce to adapt to this capacity reduction.
"What we have to do is fundamental to being able to save the company," he says, adding that the plan will enable it to compete more effectively and, at some point, start recruiting again.
Nuno Santos says the restructuring has to be conducted with "seriousness" to control the quantity of public money needed to rescue the airline.
He says TAP has more pilots and crew per aircraft than its competitors, adding: "We need to be able to correct this difference."
The restructuring envisions cutting the workforce by 2,000 over the course of 2021-22 and implementing a salary reduction of up to 25%. This will allow the company to save 600-1,000 jobs, he adds.
"Jobs are preserved by reducing the wage bill," says Nuno Santos. This reduction will contribute to €1.4 billion in savings by 2024. Voluntary measures including retirements and part-time working have helped moderate the total staff cuts.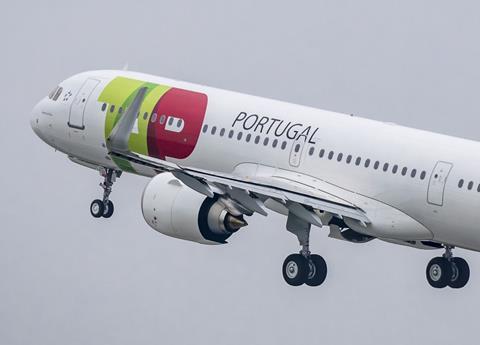 "It would be tremendously negative and disastrous for the Portuguese economy if we lost TAP," says Nuno Santos.
Restructuring would resize the airline and position it for the future, he says, putting the company's financing requirements to 2024 at €3.7 billion.
Treasury secretary Miguel Cruz says the government forecasts that TAP can achieve break-even between 2022-23 and a net result between 2023-24.
Cruz adds that the government has submitted a proposal to the European Commission detailing the transformation it intends to pursue to improve TAP's efficiency, and is to co-operate with the Commission to finalise the measures in the restructuring plan.