Portugal's government has formally notified the European Commission of its intent to grant interim support to flag-carrier TAP.
The support is designed to guarantee the airline's liquidity until a restructuring programme is approved.
Up to €463 million in aid within the scope of the restructuring can be notified, according to the government.
The government says the support, if approved, will reduce cash requirements for the year. It adds that the aid will enable a "more immediate" response to TAP's needs.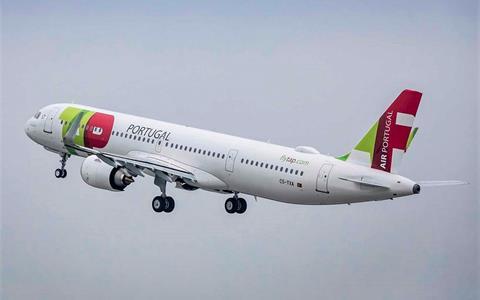 Finnish flag-carrier Finnair has been cleared to receive €351 million in support, through a hybrid loan, from the country's government, after the Commission found it to fall within state-aid rules.
The measure is intended to compensate the airline for the financial damage caused by the effects of the pandemic from mid-March to the end of December 2020.
Finland notified the Commission of the aid covering two compensation periods – before and after 30 June 2020 – arising from the loss of income caused by broad travel restrictions, in the first case, and remaining limitations affecting specific routes in the second.
The Commission says it considers the pandemic an "exceptional occurrence".
It adds that the route-by-route quantitative analysis submitted by Finland "appropriately identifies" the damage attributable to containment measures, and the compensation "does not exceed" that necessary to offset it.
"[This] aid measure includes a claw-back mechanism, whereby any possible public support in excess of the actual damage received by the beneficiary will have to be paid back to the Finnish state," the Commission says. "The risk of the state aid exceeding the damage is therefore excluded."