Qantas is considering withholding a portion of former chief executive Alan Joyce's remuneration, as the airline's chair acknowledges the "acute loss of trust" stemming from a string of recent controversies.
In a statement following the release of its annual report, Qantas chair Richard Goyder says the airline could claw back up to A$14.4 million ($9.3 million) from Joyce's A$21.4 million remuneration.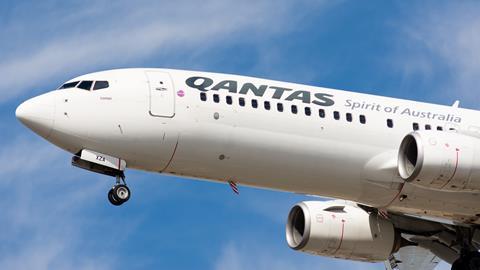 Joyce abruptly resigned from the Australian carrier in early September – two months earlier than planned – days after the country's competition regulator sued the airline for selling seats on thousands of flights between May and July 2022 that never took off. The lawsuit promped negative press coverage of the airline, which had only recently swung back to a record annual profit.
Then in September, the country's highest court found that Qantas ran afoul of labour laws when it axed its ground handling staff during the pandemic.
Goyder, who had been under pressure to take action following the lawsuit, says the airline will also cut the short-term incentives for the airline's senior management by 20%.
"There are already clawback provisions on significant amounts of remuneration awarded but not yet released that would be used if significant misconduct was ultimately found," he adds.
For future remuneration, Goyder says the airline has "significantly increased" the weighting towards "customer outcomes".
Goyder acknowledges that "much of the loss of trust" stems from the ongoing lawsuit by the Australian Consumer and Competition Commission (ACCC), which alleges the carrier to have sold over 8,000 tickets on flights that had been cancelled.
Calling the allegations "concerning", Goyder says Qantas is cooperating with investigations, while stressing that the airline's "longstanding practice" was to rebook or refund passengers on cancelled flights.
"While the ACCC's recent allegations are untested, the board understands shareholder and community concerns about them coinciding with significant executive pay outcomes," he says.
In his message in the airline's annual report, Goyder adds: "We are… conscious of the loss of trust that has occurred because our service has often fallen short of expectations, compounded by a number of other issues relating to the pandemic period."