Montenegro Airlines is to cease all operations, attributing the decision to the refusal of the country's government to continue supporting the carrier.
It states that it will "completely suspend" its services from 26 December.
Montenegro Airlines has apologised to passengers for the problems this will cause over the next few weeks, adding its gratitude for "the years of trust, travel and friendship".
"Safety of passengers, crew and aircraft has been a priority for the company from its inception," says the carrier, adding that it is unable to accept the risks associated with a continuation of services.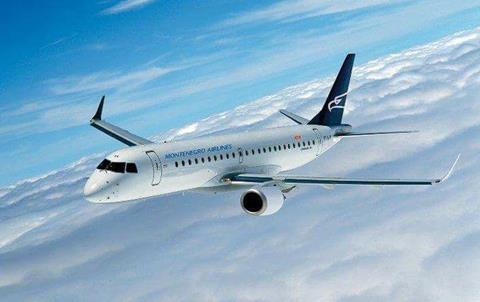 Montenegro Airlines, which is state-owned, operates a small regional fleet comprising Embraer 195 and Fokker 100s.
Following a meeting to discuss various national topics on 24 December, the Montenegrin government says the airline's debts are such that it faced the "possibility of confiscation of aircraft" from 26 December.
The government says the company's business is suffering from "numerous omissions and shortcomings", adding that the social element is "serious", with monthly salaries to employees last paid in September.
Among the debts owed, it says, are €1.2 million to lessors of its E195s plus another €600,000 relating to the engines.
The government adds that the company also owes €500,000 to Belgrade airport and €160,000 to air navigation organisation Eurocontrol.
Liquidation of the airline is an "inevitability", according to the government.
But it adds that a national carrier is of "unquestionable importance" to the country, and it signals that it will establish a new airline – although this will not occur for at least six to nine months.