Former EasyJet commercial chief Robert Carey is to take up a newly-created role at budget carrier Wizz Air, serving as the company's president.
As part of the change, Wizz Air group chief operations officer Diederik Pen is to step down from his post, to be succeeded by budget carrier Vueling's former strategy chief Michael Delehant.
Wizz Air says Pen, who joined in 2013 and also served as executive vice-president, is to "pursue other interests" outside of the Central European budget carrier.
Robert Carey, who recently resigned from EasyJet after three years, has previously held senior roles at consultant McKinsey & Company and was formerly connected with Delta Air Lines and America West Airlines.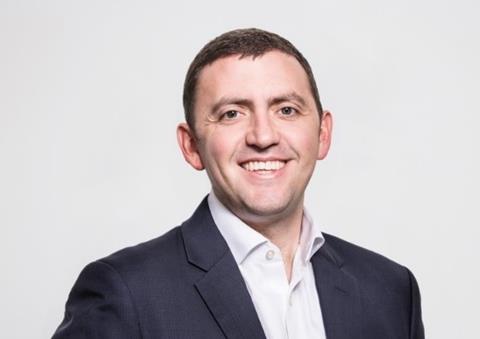 Carey will take up his post as president on 14 June next year, overseeing the airline's operations and commercial functions.
Wizz says the position is a "newly-established key leadership role" and will involve spearheading the company's business strategy, cost control, competitive strategy and other aspects.
Delehant will join earlier, on 1 April 2021, but will report to Carey from July.
He will oversee the operations of Wizz Air's various airline divisions and be responsible for safety and regulatory compliance, operational activities and performance, and procedures.
Prior to joining Vueling, Delehant served with US budget operator Southwest Airlines.
Wizz Air chief Jozsef Varadi says the new executives will bring "valuable expertise and new energy" to help "drive our aggressive growth agenda".