Electric vertical take-off and landing (eVTOL) start-up Lilium has signed an agreement with composite specialist Toray Industries to provide raw carbonfibre material for the Lilium Jet, as the German firm further secures its supply chain.
Toray already supplies other aerospace businesses, including Boeing, which uses carbonfibre from the Japanese company for its 787 Dreamliner programme.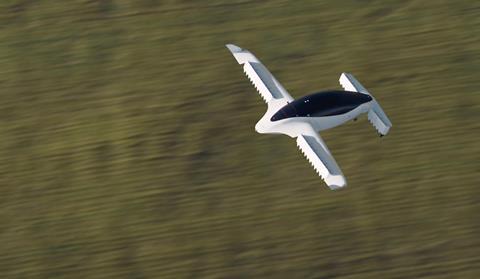 "Securing this supply agreement marks an important step in the maturity of our supply chain, and in our preparations for serial production," says Lilium chief executive and co-founder Daniel Wiegand.
Toray will supply the composite material to Lilium for use in the production of further technology demonstrators, before being delivered directly to suppliers who will manufacture parts for prototypes and production aircraft.
"The agreement also paves the way for further collaboration between the two companies, both in the provision of other high-performance materials and the establishment of research and development partnerships," Lilium adds.
Lilium is working to get its second demonstrator aircraft aloft, with ground tests to begin shortly. The first example was in February destroyed by a fire at the developer's Oberpfaffenhofen site.
"While we still have some Covid-19 workplace restrictions in place, we're hopeful that we'll be able to start ground tests with our second demonstrator aircraft soon," says Lilium. "This will be followed by flight testing, which will seek to expand the envelope through to full transition. The flight-test programme with the second demonstrator will continue into next year."
Service entry of the Lilium Jet remains on track for 2025, with the eVTOL aircraft designed for inter-city and short regional flights. It is projected to have a top-speed of 162kt (300km/h) and range of 162nm (300km).