A US court has dismissed a motion for an injunction against urban air mobility start-up Archer Aviation, brought by competitor Wisk Aero.
The two Silicon Valley-based companies are locked in an increasingly acrimonious and high-stakes legal battle about the design of their respective in-development electric vertical take-off and landing (eVTOL) vehicles.
In April, Boeing-backed Wisk sued Archer for alleged patent infringement, and theft of trade secrets and other proprietary information, which it claimed Archer then used to develop its aircraft. Archer counter-sued two months later, asking a federal judge to award damages stemming from Wisk's April lawsuit.
The 22 July judgement from the US district court in San Francisco dismisses Wisk's request for an injunction against Archer that would have prevented it from continuing to work on its eVTOL aircraft.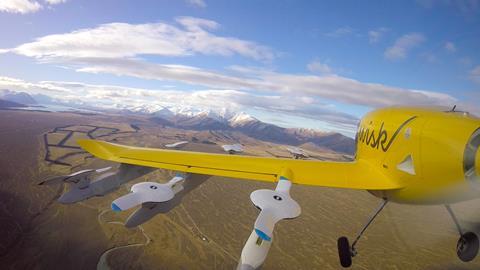 "In essence, Wisk has not shown a likelihood of success on the merits that defendant Archer Aviation Inc. has misappropriated its particular asserted trade secrets," the court said in a one-page ruling on 22 July.
"There are some arguable indications of misappropriation but, even if the totality of that evidence raises 'serious questions going to the merits,' it is too uncertain and equivocal to support a finding of irreparable injury based on misappropriation or that the balance of hardships sharply favours Wisk," the ruling reads.
Archer is celebrating the decision as a victory.
"The record makes it clear that Wisk has provided no evidence – not a single document, not a single witness – that Archer ever received or used any Wisk trade secret," Archer's deputy general counsel, Eric Lentell says. "Wisk's charges of massive theft are based entirely on conspiracy theories and outright misrepresentations of the actual record."
Archer contends that Wisk is "now abusing the judicial and criminal justice system in hopes that a court can help Wisk slow down the pace of innovation while Wisk struggles to keep up".
Wisk, meanwhile, says the court's decision "has no bearing on the outcome of the case and does not exonerate Archer in the least".
"We are in the very early stages of a long legal process, with in-depth evidence-gathering now to begin, and we fully intend to hold Archer accountable at trial," Wisk pledges.
In its 6 April lawsuit, Wisk alleged that a rogue former employee stole trade secrets before leaving the company and joining Archer shortly thereafter. Wisk says Archer then used that information to help design an eVTOL aircraft in record time. It said Archer's autonomous air taxi "appears to copy the same design that Wisk developed".
In 2020, Archer released details of a four-passenger eVTOL it said would have 52nm (96km) range and fly at 130kt (240km/h).
Then, in February 2021, the company disclosed a plan to become a publicly-traded company by merging with an investment company Atlas Crest Investment. At the time, Archer also said United Airlines had committed to purchasing 200 of its eVTOL aircraft.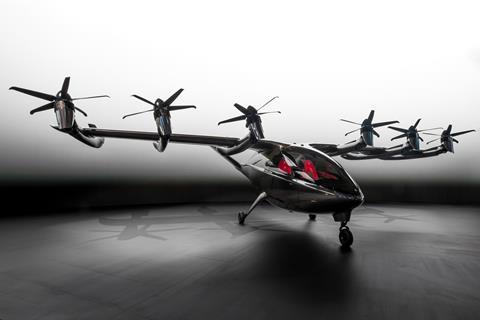 It unveiled the prototype of this vehicle, called "Maker", in June. The autonomous aircraft, which carries the registration N301AX, is a two-seat demonstrator designed to serve as a test-bed for certification purposes. The body has two gull-wing doors and a V-tail. Its 12 wing-mounted rotors – six on the leading edge, which appear to be tiltable, and six on the trailing edge – are powered by six independent battery packs.
Archer said it hopes to fly Maker by the end of the year and begin commercial service by 2024. The firm insists that it developed its design with wing-mounted rotors "through a leading eVTOL independent consultant before any Wisk employees ever joined Archer".
Wisk's 12-propeller, two-passenger aircraft, called "Cora", has 22nm range and can reach speeds of about 86kt, says Wisk's website. Wisk this year intends to begin a trial programme in New Zealand through which it eventually aims to conduct passenger flights with the Cora. Wisk says that it has already conducted 1,500 test flights with full-scale aircraft.