Italy's Elettronica may have rebranded to ELT Group, but the electronic warfare (EW) specialist is still stressing its Roman roots, alongside the importance of keeping indigenous capabilities within Europe.
Chief executive and chief operating officer Domitilla Benigni explains that the rebranding stems from a strategic rethink, consistent with its growing focus on EW and cyberwarfare.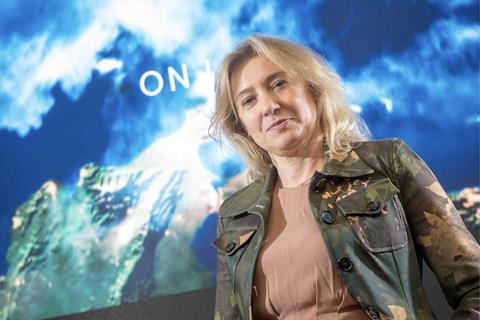 "One of our key focuses is that all of the sensitive technology that ELT Group develops is native to Italy and Europe," says Benigni.
"We want to pursue sovereignty in technology for Italy and Europe – so that we don't buy sensitive technology from outside – as a strategic choice."
Benigni acknowledges that this is more expensive than acquiring off-the-shelf capabilities from overseas, but says that technologies purchased internationally can be subject to geopolitical and supply chain constraints.
ELT Group is involved in a number of high-profile aircraft programmes, including the Eurofighter Typhoon and Leonardo C-27J, and is also interested in participating in the Global Combat Air Programme, the joint fighter development between Italy, Japan, and the UK.
The company also focuses on anti-drone systems, specifically those that can jam drones using EW, but then employ a cyber capability to land it safely, a vital consideration when engaging a hostile UAV over a populated area.
And, at its own expense, ELT Group has made its first foray into space, launching a small satellite that collects non-sensitive data.
"We understand that some of the functions of EW will [be performed] in orbit… like signals intelligence or electronic intelligence," says Benigni. "Also, the protection of the satellite is important."