NATO has approved a new Strategic Concept during its ongoing Madrid Summit, promising strengthened "collective defence" and "transatlantic solidarity" in the face of a heightened threat from Moscow.
"The Russian Federation is the most significant and direct threat to Allies' security and to peace and stability in the Euro-Atlantic area," NATO says. "With determination, resolve, and in solidarity, Allies will continue to counter Russian threats and respond to its hostile actions, in a manner consistent with international law."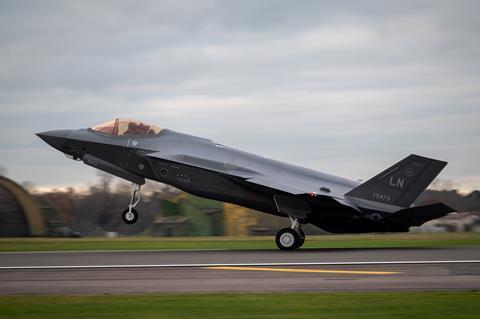 Condemning Moscow's ongoing invasion of Ukraine and praising the efforts of member nations in providing support to Kyiv, it calls on Russia to "immediately stop this war and withdraw".
"We will continue and further step up political and practical support" to Ukraine, NATO says, such as delivering "non-lethal defence equipment", improving cyber defences, and supporting modernisation activities "in its transition to strengthen long-term interoperability".
Meanwhile, recent requests made by Finland and Sweden to join the Alliance secured the support of Turkey on 28 June, following the signature of a trilateral memorandum. Ankara had initially opposed the Nordic nations' future inclusion due to what it describes as their harbouring supporters for the PKK terrorist organisation.
"Today, we have decided to invite Finland and Sweden to become members of NATO, and agreed to sign the Accession Protocols," it says. "The security of Finland and Sweden is of direct importance to the Alliance, including during the accession process," it stresses.
Citing the "changed security environment in Europe", the Alliance says it also is to "step up tailored political and practical support to partners, including Bosnia and Herzegovina, Georgia, and the Republic of Moldova." This will help to "build their integrity and resilience, develop capabilities, and uphold their political independence", it adds.
Noting that it is "a defensive Alliance and poses no threat to any country", it states: "NATO will continue to protect our populations and defend every inch of Allied territory at all times. We will build on our newly enhanced posture, and significantly strengthen our deterrence and defence for the long term to ensure the security and defence of all Allies."
The Alliance says it will establish a so-called Defence Innovation Accelerator, backed by a multinational innovation fund, which it says will "bring together governments, the private sector, and academia to bolster our technological edge".
With its 14-aircraft Boeing E-3A surveillance fleet scheduled to leave use by 2035, its 29 June declaration states that NATO has "endorsed a strategy which will ensure the seamless delivery of the next generation Airborne Warning & Control System and related capabilities".
Meanwhile, the US Department of Defense has moved to further strengthen its equipment capabilities in Europe, announcing plans to have two Lockheed Martin F-35 squadrons based at RAF Lakenheath in the UK.
Additional measures taken recently by the US Air Force have included deploying F-35As from Germany to Lithuania for Baltic Air Policing duties, and Boeing F-15s from the UK to Poland. It also has deployed additional transport and tanker assets to Europe.
Craig Hoyle joined Flight International in 2003, and has edited the now monthly title since 2015. He has reported on the UK, European and international military aviation sector for more than 25 years, and produces our annual World Air Forces directory.