Raytheon Technologies believes its subsidiaries Pratt & Whitney and Collins Aerospace will begin experiencing notable recovery starting in the second quarter of 2021.
Both businesses have far to go to return to 2019 revenue and profit, and Raytheon cautions that recovery remains uncertain.
But, it predicts the commercial aerospace businesses will start moving in the right direction within months.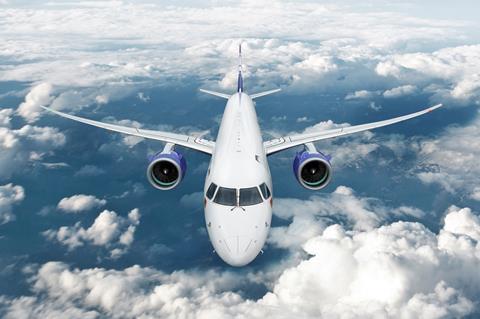 "After a tough first quarter, we expect, sequentially, 10% growth each quarter in Collins' aftermarket, from Q2 to Q3 to Q4," Raytheon chief executive Greg Hayes says during the company's 2020 earnings call on 26 January.
Raytheon expects Collins' full-year 2021 sales will actually decline in the single-digit percent range, compared to 2020. But that decline is partly because the aerospace industry was still healthy in the first quarter of 2020; the pandemic struck in the second quarter of last year.
Stripping out the first quarter, Raytheon anticipates Collins' sales in the second through fourth quarters of 2021 will increase in the "mid-single to low-double" digit percent range. Likewise, it believes Collins' adjusted operating profit during that period could be $1 billion more than in the same period of 2020.
"As we think about Q2 and Q4, we are assuming that we see a 20-30% year-over-year recovery in parts and repair sales," plus strong recovery of Collins' modifications and upgrades business, says Raytheon chief financial officer Anthony O'Brien.
The same goes for P&W.
Raytheon anticipates the engine maker's full-year 2021 sales, compared to 2020, will be about flat, or perhaps up a few points.
However, P&W's sales in the last nine months of 2021 could be up in the "low-double to mid-teens" range, with profits up as much as $525 million, Raytheon says.
P&W's "legacy, large commercial engine shop visits" are poised to jump 25-30% year-on-year during the last three quarters of 2021, O'Brien says.
Whether those predictions prove accurate will depend on factors including the effectiveness of Covid-19 vaccines and, of course, consumers' willingness to travel. Raytheon and its subsidiaries will be closely tracking the airline industry's revenue passenger miles (RPM), a measure of demand.
"Our assumptions at Collins and Pratt are based on vaccines being widely available in the US by mid-year, that there isn't another wave of the pandemic and that RPM improve meaningfully during the year," Raytheon says.
"In order for us to see the high-end of our commercial [aerospace] ranges, we need to see sequential RPM improvement throughout the peak summer travel season of 20-30% in each quarter, leading to a 40-50% year-over-year improvement," Raytheon adds.