The government of Canada has signed a new agreement to support essential air services to remote communities in the far-northwestern region of Yukon.
Transport Canada says on 9 November that it will contribute up to C$7 million ($5.4 million ) to ensure continuity of service to 28 remote communities in the sparsely populated Yukon Territory for at least six and up to 18 months.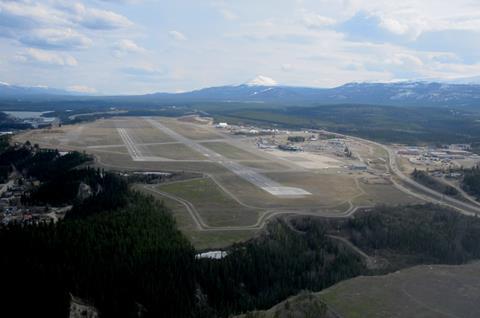 "Covid-19 continues to put pressure on the transportation sector in the North and Arctic, and the people who live there," says Canada's minister of northern affairs Daniel Vandal. "This investment will ensure communities in Yukon remain connected and supported with access to essential goods and health services when they need it the most."
The funding is for the second half of 2020, and additional government support could be provided as needed.
A "remote community" is defined as one which relies on air service as the only year-round reliable mode of transportation. Some of these communities may have access to seasonal ice roads, or long and unreliable unpaved gravel roads, the ministry of transport says.
Earlier this year the federal government had already provided the region with extra support to keep supply lines open to the towns through the coronavirus pandemic. The funding went to ensure the continued supply of food, medical supplies, and other essential goods and services to the region.