Canadian flight crew training company CAE says the global aviation industry will require 1.3 million new professionals across numerous work groups in the coming decade in order to keep up with the ever-growing demand for commercial and business air travel.
The company presented its 2023 Aviation Talent Forecast at the Paris air show on 20 June, in which it outlined the ambitious staffing estimates.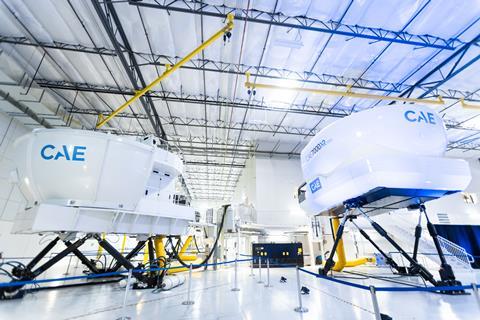 About 284,000 pilots, 402,000 maintenance technicians and 599,000 cabin crew will be needed to support the expected growth in the markets between now and 2032, says Nick Leontidis, CAE's president for civil aviation. The total figure breaks down to 1.18 million new personnel in commercial aviation, and 106,000 in business aviation.
"With a need for 1.3 million people by 2023, CAE's Aviation Talent forecast is a call to action for the industry to promote careers in aviation to the next generation, reach out to under-represented communities and develop innovative support programmes to expand the pool of talent needed for the continued growth and safety of our industry," he says.
CAE recently opened a new business jet training centre in Las Vegas, located just south of the city's Harry Reid International airport. It has seven full-flight simulators, including those for training pilots to fly Bombardier Global 7500s, Gulfstream G650s, G500s, GIVs, GVs, and Embraer ERJ-145s and Phenom 300s.
The company aims to train 2,500 pilots annually in Las Vegas, and has already invested $80 million in the 4,645sq m (50,000sq ft) facility.