The worst year in modern commercial aviation is ending with positive news – the prospect of a Covid-19 vaccine being imminently available. Coupled with advances in rapid testing for air passengers and the growth of bilateral travel bubbles, are things about to improve? However, with cash-starved airlines on the brink, and an aerospace supply chain in crisis, the pain and uncertainty is sure to continue well into 2021.
To kick-off the new year, we will bring together aviation experts to debate what the twelve-months ahead have in store for an industry that has been brought to its knees. Is recovery on the way and, if so, when and who will still be around to shape it?
Speakers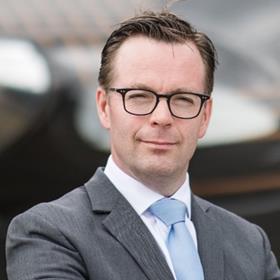 Arjan Meijer, President & CEO, Embraer Commercial Aviation
Arjan Meijer is President & Chief Executive Officer of Embraer Commercial Aviation and EVP at Embraer S.A. Arjan joined Embraer in April 2016 as Vice President of Commercial Aviation for Europe, Middle East, Russia and Central Asia. Appointed Chief Commercial Officer of Embraer Commercial Aviation in January 2017, based in Amsterdam, Arjan oversaw worldwide sales, marketing, customer support and primary customer relationships. In June 2020 Arjan was appointed President & CEO of Embraer Commercial Aviation and, as an EVP, joined the management board of Embraer S.A.
Prior to April 2016, Arjan spent 15 years at KLM on the engineering, technical services and fleet development aspects of the company. His last role was Managing Director of KLM UK Engineering Limited, a wholly-owned AFI KLM E&M subsidiary specialising in maintenance solutions for regional and narrow-body aircraft fleets. Arjan has a degree in Aerospace Engineering from Delft University of Technology and also holds an Executive MBA (International Master's in Management) from Purdue University.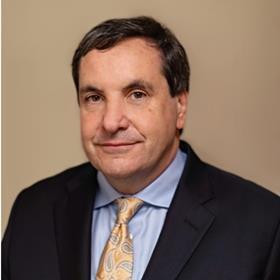 Richard Aboulafia, Vice President, Analysis, Teal Group
Richard Aboulafia is Vice President, Analysis at Teal Group. He manages consulting projects for clients in the commercial and military aircraft field, and has advised numerous aerospace companies. He also writes and edits Teal's World Military and Civil Aircraft Briefing, a forecasting tool covering over 135 aircraft programs and markets.
Richard also writes publicly about the aviation field, with numerous articles in Aviation Week, Aerospace America, and other publications. Frequently cited as an aviation industry authority by trade and news publications, he has appeared on numerous television news programs and has spoken at a wide variety of conferences.
Paul Geaney, Chief Risk Officer, Avolon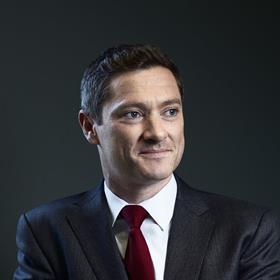 Paul Geaney is Chief Risk Officer and responsible for oversight and reporting of all risks relating to Avolon's business in accordance with our risk management strategy. He had previously been responsible for managing Avolon's relationships with all airframe and engine manufacturers as Head of the Origination team.
Paul joined Avolon in May 2010. Prior to this he spent three years with Claret Capital, including a period running one of its portfolio companies, before becoming a partner at the firm. Paul began his aviation career in 2002, he has worked for RBS Aviation Capital on its credit and pricing teams and ran RBS's international corporate jet finance business. Paul began his professional career with Merrill Lynch in New York where he worked for their healthcare banking team.
Paul holds a Bachelor Degree in Economics and Politics from Trinity College, Dublin.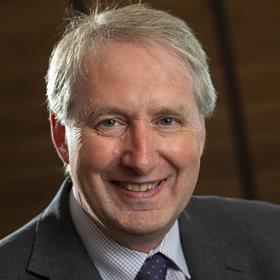 Rob Morris, Global Head of Consultancy, Ascend by Cirium
Rob has almost thirty years experience as a commercial aviation analyst. Prior to joining Ascend by Cirium, Rob was Vice President, Marketing & Analysis at BAE Systems Asset Management in Hatfield where he was responsible for market and strategy analysis in support of the regional aircraft lessor's business winning process. Rob has also worked in the Aerospace team at the UK Government's Department of Trade and Industry where he managed all aspects of market analysis and forecasting in support of the UK's investment in a wide range of commercial aircraft and aero-engine programmes. He began his Aviation career in 1990 as a Marketing Executive at British Aerospace (Regional Aircraft).
Brian Pearce, Chief Economist, IATA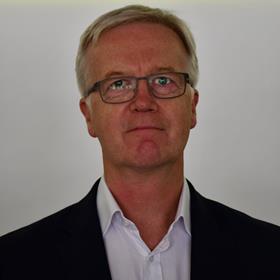 Brian Pearce is IATA's Chief Economist. The role of his team is to analyse the economic and policy landscape facing the airline industry, to provide credible economic analysis to guide and support IATA's members and its advocacy work. An economist with over 35 years of international experience in several industries, he is also a Visiting Professor at Cranfield University's Department of Air Transport and a member of IATA's senior leadership team. He has been on panels of expert advisers for the UK Airports Commission, the UK Department for Transport and ICAO. He was formerly director of the Centre for Sustainable Investment at the think-tank Forum for the Future, head of global economic research at the investment bank SBC Warburg in Tokyo and then London, and was Chief Economist at Ernst & Young's economic forecasting consultancy.

Embraer

A global aerospace company focused on Commercial, Executive, Agricultural, and Defense and Security aviation, Embraer celebrated its 50th anniversary last year. Headquartered in Brazil, the company designs, develops, manufactures and markets aircraft and systems, providing after-sale customer services & support. Since it was founded in 1969, Embraer has delivered more than 8,000 aircraft. On average, an Embraer aircraft takes off somewhere in the world every 10 seconds. The world fleet transports over 145 million passengers annually. Embraer is the leading manufacturer of commercial jets up to 150 seats and the main exporter of high value-added goods in Brazil. The company maintains industrial units, offices, service, and parts distribution centers across the Americas, Africa, Asia and Europe.