The Australian Transport Safety Bureau (ATSB) has opened investigations into a low fuel event involving a Qantas Boeing 737-800 operating a domestic flight from Brisbane to Perth.
The aircraft (VH-VZO, MSN34191) was on descent to Perth when flight crew declared an emergency – transmitting a 'fuel mayday' call – due to low amounts of fuel left on board.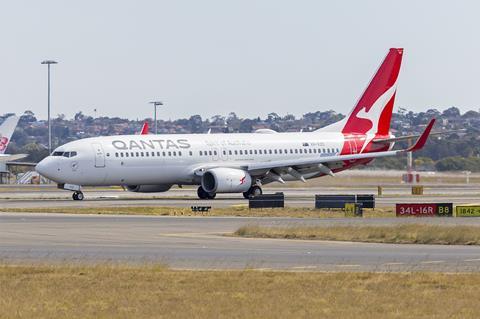 According to a separate statement from Qantas, the flight crew were advised before departing Brisbane to carry an additional 10 minutes' worth of fuel for "expected holding in Perth".
However, on approach to Perth, flight crew were advised that holding had extended to 16 minutes.
"After 10 minutes of holding, our pilots requested a priority landing and were told by Air Traffic Control that to get a priority landing ahead of the other four aircraft who were in the queue ahead of the aircraft they would need to call a fuel mayday, which they did," says Qantas.
The 737 landed with about 40 minutes' worth of fuel intact, the airline adds, higher than the minimum 30 minutes requirement stipulated for airlines.
The ATSB is in the process of collecting evidence for its investigations, and expects to complete work by the first quarter of 2023.
Qantas, meanwhile, says it is also in communication with Air Services Australia, which manages air traffic control in the country.
Cirium fleets data shows Qantas has an in-service fleet of 73 737-800s. VH-VZO was delivered to the airline in 2011, and is powered by two CFM56-7B engines.