Six years after being recommended in the aftermath of the deliberate crash of a Germanwings Airbus A320, an aero-medical repository has been formally unveiled by the European air safety regulator.
The repository is intended to assist aero-medical examiners to meet obligations by enhancing the availability of commercial pilots' medical information.
Germanwings flight 9525, operated by an Airbus A320, was flown into high terrain in March 2015 after the first officer – having locked himself alone in the cockpit – initiated a deliberate controlled descent.
The inquiry determined that the first officer had been suffering from a mental disorder with psychotic symptoms and decided to commit suicide. None of the 150 occupants survived.
In the wake of the crash a task force recommended creating a European aero-medical repository, and the European Union Aviation Safety Agency says the tool went live in June this year. Mandatory use of the repository by EASA members is envisioned from 1 October.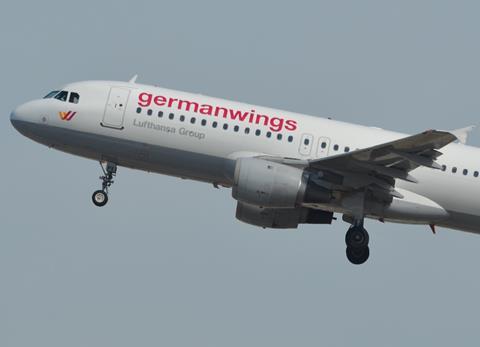 EASA states that it will "enhance flight safety" by allowing traceability of commercial pilots' medical certificates. The repository is intended to ensure that a reduction in medical fitness can be detected, mitigating the risk if such a deterioration is not self-declared by a crew member.
The legal framework for the repository was laid down in 2019.
EASA says the system will allow aero-medical examiners and assessors of national aviation authorities to access information on medical certificates and "any historical changes" to their status – although the repository does not itself include any medical data and cannot be used to exchange such information or issue certificates.
It also permits a "minimal set of data" enabling an applicant to be positively identified.
Although the tool was technically ready to go live early last year, EASA says not all member states were able to undertake training as a result of the pandemic.
"Many of the medical assessors and [examiners] were involved, as medical doctors, in the management of the [pandemic]," it adds.
EASA's repository, known as the EAMR, uses two platforms allowing national aviation authority personnel, aero-medical examiners, and applicants to log in, depending on access rights.
"Access of the users to data is allowed on a need-to-know basis in accordance with the tasks required by [aircrew regulations] and in line with the data-protection requirements," the regulator stresses.
National aviation authority staff will only be able to access examiners and applicants under their oversight, while examiners will be able to search for applicants only by using criteria that positively identifies only one applicant.
"Applicants have read-only access right to their data to ensure the correctness of their data in the system," says EASA.