The Federal Aviation Administration declines to say why it briefly stopped aircraft movements in the western USA on 10 January.
The agency's so-called "ground stop" took effect at around 14:50 Pacific time and affected airports across a broad geographic range, including San Francisco International, Los Angeles International and airports in Alaska.
Numerous news outlets reported that North Korea conducted a ballistic missile test in eastern Asia around the same time, though a connection to the FAA's ground stop remains speculative.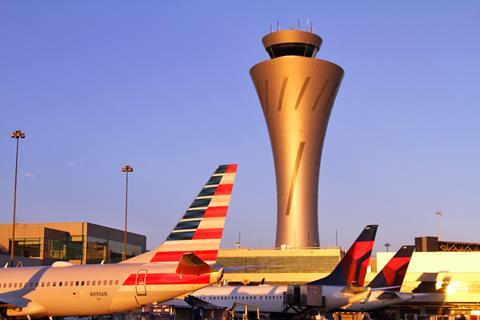 The FAA declines to say why it issued the order.
"As a matter of precaution, the FAA temporarily paused departures at some airports along the West Coast on Monday night," the US regulator says on 11 January. "Full operations resumed in less than 15 minutes. The FAA regularly takes precautionary measures. We are reviewing the process around this ground stop as we do after all such events."
The FAA rarely issues geographically broad ground stops, though can do so in response to national emergencies.
According to a recording on Liveatc.net, which archives communications between air traffic controllers and aircraft, a notice was sent to pilots.
"Attention all aircraft, there will be no… departures until further notice," one recording from 10 January says.
Pilots and controllers on a Reddit thread said the ground stop was limited to the western USA. Commentators described it as "very brief" and "weird".