The Federal Aviation Administration has proposed fining Boeing $3.9 million for installing slat components that failed quality inspections on 133 737 jets.
The issue, which came to light in June with an FAA airworthiness directive, involves "slat tracks", which are located on the leading edge of 737 wings and guide the movement of slats, says an FAA media release.
The fine relates only the slat tracks on 737NGs, not 737 Max, the FAA confirms.
The FAA says the fine applies only to 737NGs. However, the issue may also have been present on 737 Max, Boeing has previously said.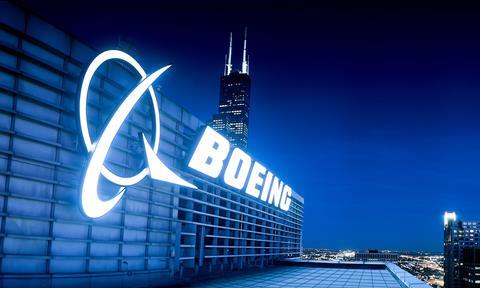 The FAA says Boeing failed to properly oversee suppliers and installed slat tracks that "were weakened by a condition known as hydrogen embrittlement that occurred during the cadmium-titanium plating", the FAA says.
"The FAA further alleges that Boeing knowingly submitted aircraft for final FAA airworthiness certification after determining that the parts could not be used due to a failed strength test," it says.
FAA documents say supplier Kencoa Aerospace, based in Georgia, provided the slat tracks, and that another company called Southwest United Industries performed the cadmium-titanium plating. Kencoa sent the tracks to Spirit AeroSystems, which eventually shipped the components to Boeing.
Southwest United, a division of Washington-based PCC Aerostructures, notified Kencoa in July 2018 that a batch of tracks had failed a quality test, and Kencoa passed that information to Spirit in early August of that year. Spirit then informed Boeing of the problem in September 2018, says the FAA.
Before being notified of the issue, Boeing certificated 48 aircraft that may have had affected slats. The company then certificated another 85 potentially affected aircraft after being informed, says the FAA.
Boeing has 30 days to respond to the FAA's proposed penalty.
The company says it has already inspected and performed required work on all affected 737NGs and that it will address affected 737 Max before those aircraft return to service.
"Safety and quality are Boeing's top priorities, and Boeing has made a number of significant changes to our organisation and processes in recent months that will reinforce and enhance this commitment," Boeing says. Those changes include the creation of a new product safety division and new lines of reporting for engineers.
"We are committed to continuing to strengthen our processes to ensure that quality issues in our production system are promptly identified, elevated and resolved," Boeing says.
Spirit says it "worked closely with its Boeing customer, regulators and the supplier who procured this part to address the issue. While not a Spirit-made part, we take the safety and quality of everything we provide very seriously".
Neither Southwest United nor Kencoa could be reached immediately by FlightGlobal for comment.
Story updated on 8 December to note that the FAA fine relates only to slat track issues with 737NGs.