Russian authorities have imposed further restrictions on the operating certificate of helicopter company Vityaz-Aero in the aftermath of the fatal August crash of a Mil Mi-8T in Kamchatka.
Federal air transport regulator Rosaviatsia says it is limiting the validity period of the company's operating certificate to 16 January 2022, as a result of findings from an inspection of the carrier.
The inspections were conducted following the 12 August accident during which the Mi-8 crashed and sank in lake Kuril during a tourism flight, with the loss of eight of its 16 occupants.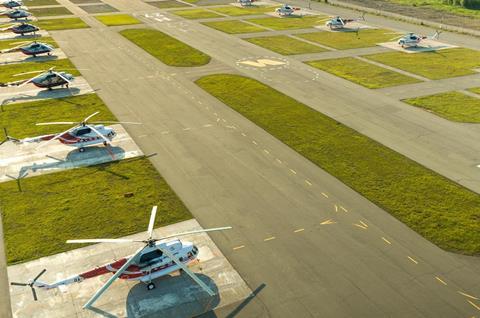 After the crash Rosaviatsia introduced a restriction on commercial passenger transport by the operator, over "violation" of aviation regulations regarding the preparation and performance of flights.
The wreckage of the helicopter was lifted from the lake. While its fuselage was largely intact, its cockpit was completely destroyed in the accident and the tail boom had sheared off.
Investigators have yet to determine the cause of the crash, although the helicopter was attempting an approach to a landing side in low-visibility conditions.