Air Canada's low-cost leisure subsidiary Air Canada Rouge restarted flights on 7 September after a seven-month coronavirus-driven pause.
Rouge is now flying from Toronto to Las Vegas, Orlando, and Regina (Saskatchewan), Montreal-headquartered Air Canada says on 7 September. In September, the discounter will add more connections, including to Cancun and Tampa.
The recent operations pause was Rouge's second since the beginning of the global health crisis. The first time, Rouge shut down from March until November 2020.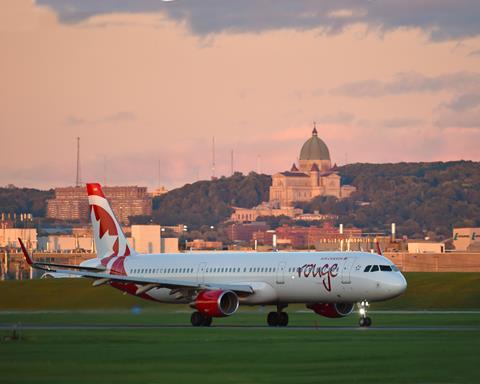 "Air Canada Rouge remains integral to Air Canada's overall strategy," says Jon Turner, Air Canada vice-president of in-flight services and president of Rouge operations. "As we emerge from the pandemic, we anticipate increased demand for vacation travel and from customers flying to enjoy overdue visits with family and friends."
The airline operates 39 narrowbody aircraft in its all-Airbus fleet. The carrier says it used the pause to upgrade its A321 cabins and its crew uniforms. The first A321s with the new interior design – which includes amenities like electric power at every seat – will be available this autumn.
Canada opened its borders to fully vaccinated passengers from the USA last month, and is set to relax entry rules for other international travellers on 8 September.