Patrick Bui, chief financial officer of Canadian airline company Transat AT, plans to leave his role on 15 December to "pursue another career opportunity" as CFO for Canadian discount store chain Dollarama.
The parent of leisure carrier Air Transat announced the leadership change on 20 October, and said it has started a search for a replacement. Bui will remain in his role at the Montreal-based carrier for several weeks to ease the transition, including through the end of the company's fiscal year on 31 October.
"I would like to thank Patrick for his dedication which contributed to Transat's significant financial performance improvement, as we recently reported record profitability for a third quarter and raised our adjusted EBITDA margin target in the last two quarters," says Annick Guerard, Transat's chief executive.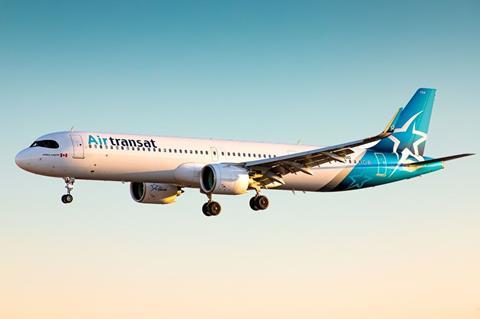 During the carrier's most recent earnings call on 14 September, Transat reported making C$57.3 million ($43.5 million) during its fiscal third quarter – its first quarterly profit since late 2019.
Transat benefited from strong demand for international leisure travel – especially for flights across the North Atlantic – but could face headwinds in the form of higher fuel prices, delays in aircraft deliveries and ongoing supply-chain issues that are leading to long turnaround times for engine maintenance.
Cirium fleets data show that Transat has 21 Airbus A321s, 13 A330s and two Boeing 737 Max aircraft in service.