AirAsia Group has reported a full-year net loss of MYR286 million ($67.9 million) for 2019, after a MYR1.7 billion net profit the previous year.
The airline group says the negative result was due partly to "accounting treatment" associated with its move from owning to leasing aircraft, and partly to losses at AirAsia India.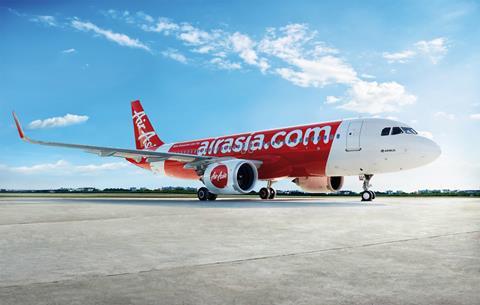 Revenue rose 17% to MYR12.4 billion.
The group narrowed its fourth-quarter net loss to MYR385 million from MYR457 million in the corresponding period of 2018. Fourth-quarter revenue was up 19% at MYR3.4 billion. AirAsia Philippines unit "turned profitable" in 2019 while losses narrowed at AirAsia Indonesia, the group notes.
Acting chief executive Bo Lingam acknowledges that the coronavirus outbreak has made for a "challenging start to 2020", but says the group is in a good position to recover quickly.
"We continue to monitor the developments and have put in place proactive mitigating actions to limit the downside impact from COVID-19," he states. "This includes active capacity management since early February, aggressive marketing push to pursue market share, redeploying capacity to domestic and intra-Asean flights as well as engaging and collaborating with industry stakeholders and authorities for incentives, discounts and rebates.
"With our proactive approach in managing the situation through these measures, in addition to stricter implementation of internal cost control, we believe we will recover as soon as possible and come out stronger, as we have shown in previous aviation shocks."